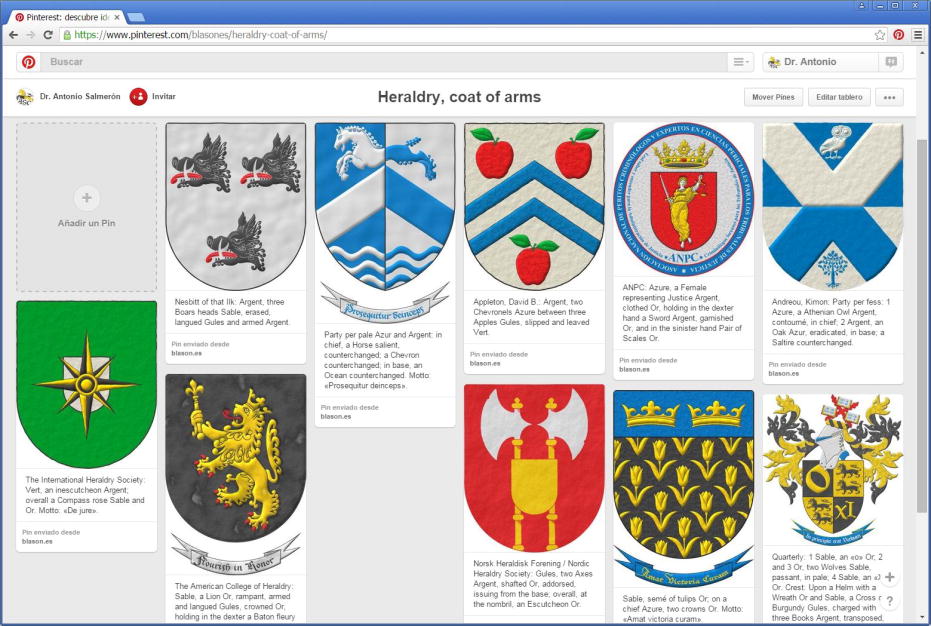 I introduce my heraldic style and coats of arms in pinterest.com/blasones with the following description: «My style as a heraldic artist is clear, simbolic and methodic. Clear because my work searches pieces which transmit energy and vital force to the owner, I think that a coat of arms should be a source of light and joy and an expression of freedom. Symbolic because coats of arms must be a representation of its bearer, his/her ideals, motivations, history and anything he/she might want to display. Methodical because heraldic art is founded on a science, the so called science of heraldry».
The blazons in English are in the following Pinterest's board: pinterest.com/blasones/heraldry-coats-of-arms.
---
Categories: Technology and Social networks.
Root: Pinterest.