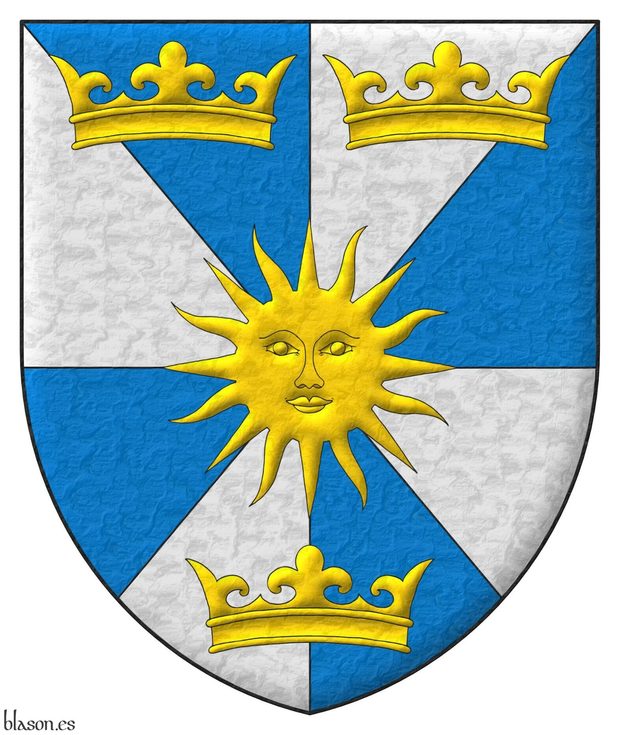 Gyronny Azure and Argent, a Sun in splendour between three Ancient coronets Or.
Illuminated and metal finishing.
---
Blazon keywords: Gyronny, Azure, Argent, Sun in splendour, Between, Three, Ancient coronet, Crown and Or.
Style keywords: Metal beaten, Outlined in sable and Illuminated.
Classification: Personal, Interpreted and Coat of arms.
Bearer: Bedgood, Alvin J..