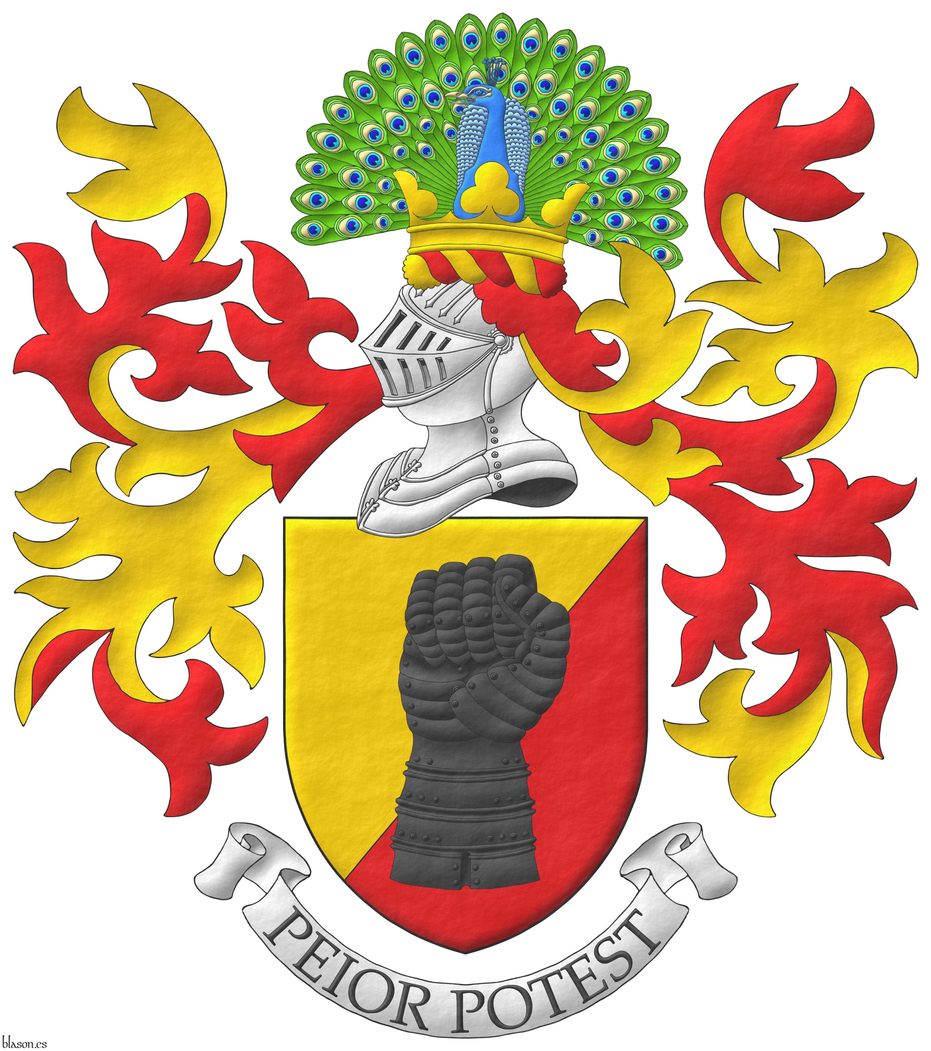 Party per bend sinister Or and Gules, a clenched gauntlet Sable. Crest: Upon a helm, with a wreath Or and Gules, a peacock in his splendour proper, on a coronet trefoiled Or. Mantling: Gules doubled Or. Motto: «Peior potest».
---
Blazon keywords: Party per bend sinister, Or, Gules, Surmounted, Gauntlet, Sable, Palewise, Crest, Helm, Mantling, Wreath, Crest, Coronet trefoiled, Crown, Peacock, In his splendour, Proper and Motto (motivation).
Style keywords: Pointed, Outlined in sable, Illuminated and Rough.
Classification: Personal, Interpreted, Coat of arms and Latin language.
Bearer: Wilkins, Tim.