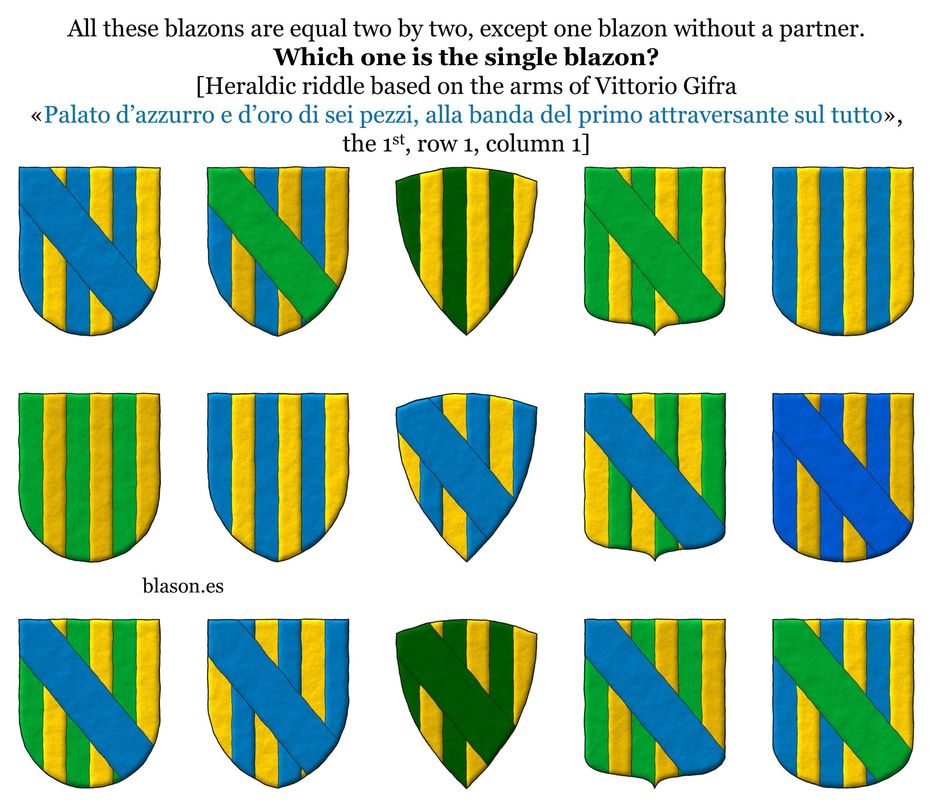 All these blazons are equal two by two, except one blazon without a partner.
Which one is the single blazon?
This is an heraldic riddle based on the arms of Vittorio Gifra, «Paly of six Azure and Or; over all a bend Azure.», painted the very first, row 1 and column 1.
Think before you move the cursor or click on the following link and see the solution.
---
Categories: Riddle, Semi-circular, Pointed, Triangular curved, Pointed and rounded, Rounded, Outlined in sable, Freehand, Paly, Six, Surmounted, Over all, Bend, Azure, Vert and Or.
Root: Gifra, Vittorio.