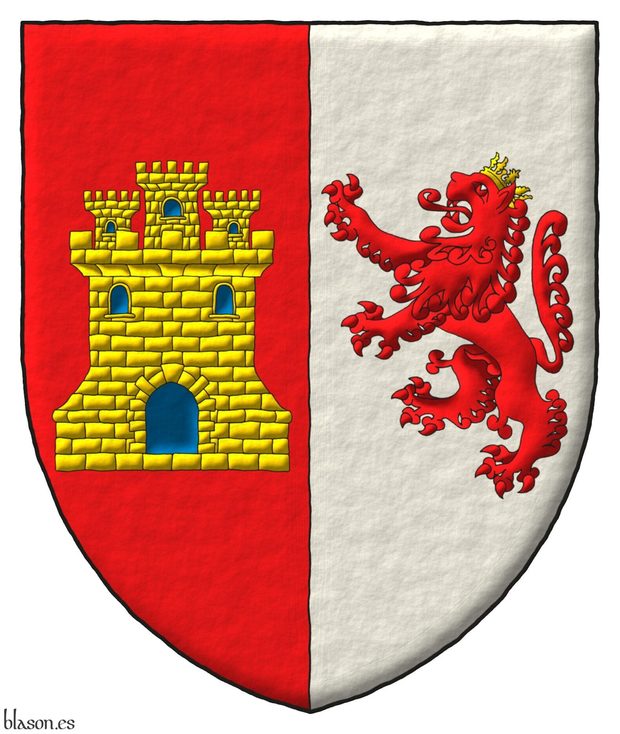 Party per pale: 1 Gules, a castle triple-towered Or, port and windows Azure, and masoned Sable; 2 Argent, a lion rampant Gules, crowned Or.
Coat of arms (1984-1997 and 1997-2002) of the former Central Military Region, where I serve. I interpreted now this coat of arms with a pointed shape. This kind of shape for this coat of arms are not usual.
---
Blazon keywords: Party per pale, Gules, One, Castle, Or, Port and windows, Azure, Masoned, Sable, Argent, Lion, Rampant and Crowned.
Style keywords: Pointed, Illuminated, Outlined in sable and Metal beaten.
Classification: Interpreted, Military, Army and Navy, Coat of arms and Kingdom of Castile and Leon.
Bearer: Región Militar Centro.