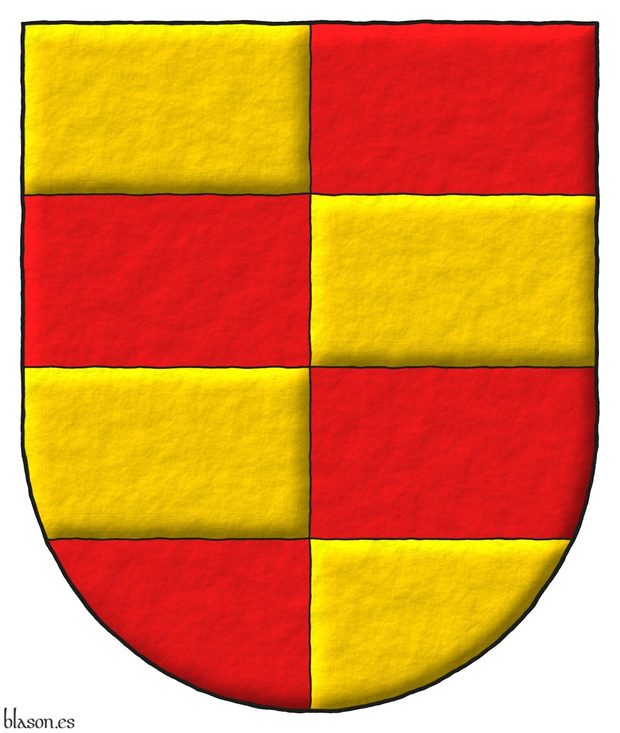 Barry of four per pale counterchanged Or and Gules.
Escudo contrafajado de cuatro piezas de oro y gules.
Coat of arms emblazoned by me with a semi-circular ended shape, illuminated, and with a freehand finishing.
---
Blazon keywords: Barry per pale counterchanged, Or and Gules.
Style keywords: Outlined in sable, Semi-circular, Illuminated and Freehand.
Classification: Religious, Military, Knights Templar, Interpreted and Coat of arms.
Bearer: Blanchefort, Bertrand de.