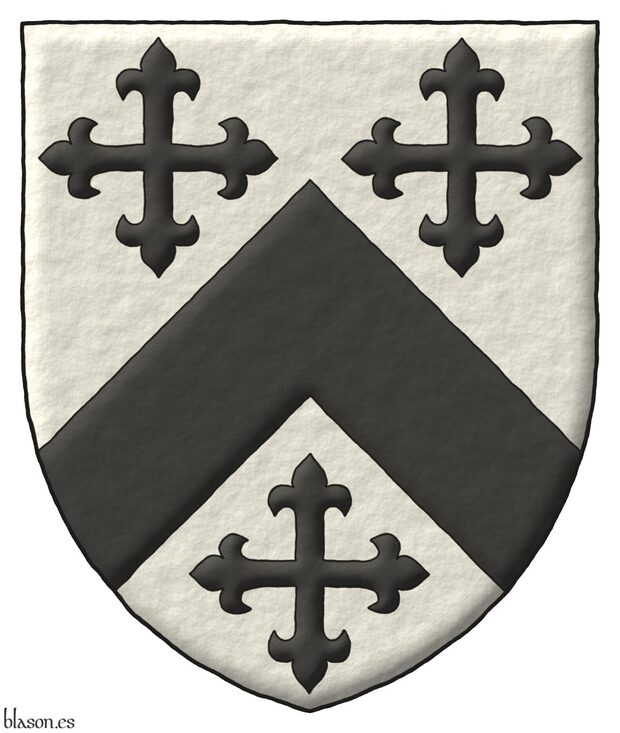 Argent, a chevron between three crosses flory Sable.
Escudo de plata, un cabrio acompañado de tres cruces flordelisadas todo de sable.
Illuminated with lights and shadows and with a freehand finish.
The coat of arms of Anderson of Erbury emblazoned by me in 4 ways: 1) tricking using abbreviations, 2) hatching using lines, 3) plain tinctures, and 4) lights and shados. It is a preliminary artwork for the arms of Nick Allen Rica II.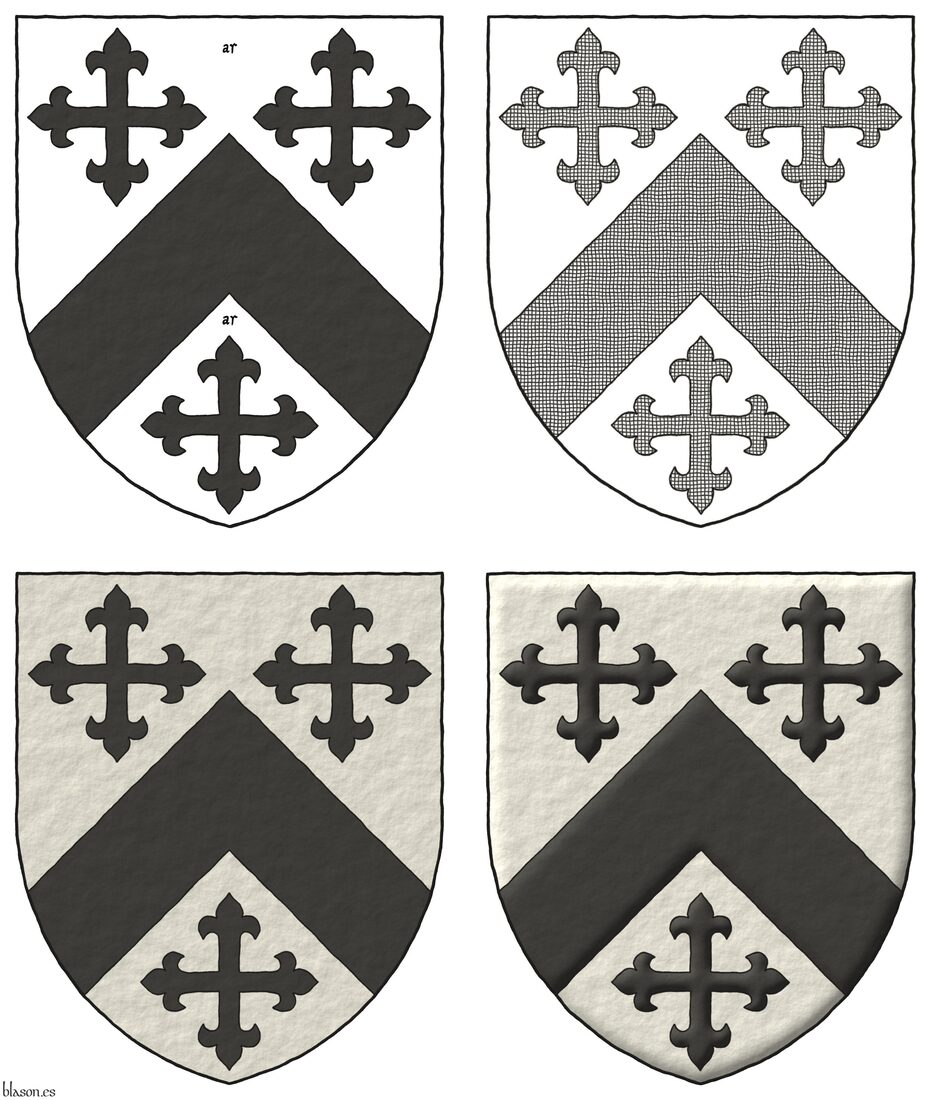 ---
Blazon keywords: Without divisions, Argent, One, Chevron, Between, Three, Cross flory, Cross couped and Sable.
Style keywords: Freehand, Outlined in sable, Illuminated, Pointed, Tricking, Hatching and Plain tincture.
Classification: Interpreted, Kingdom of Scotland and Schema.
Bearer: Anderson of Erbury.