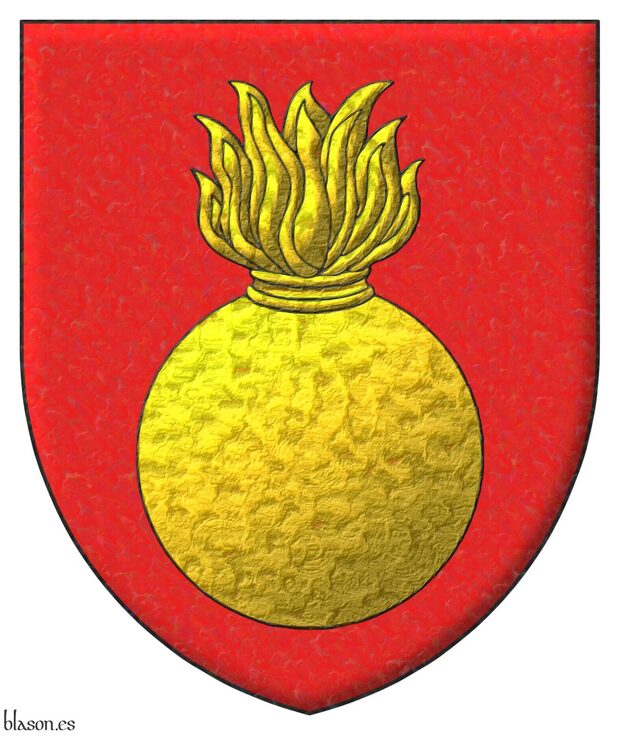 Kingdom of Sweden.
Gules, a grenade Or.
Escudo de gules, una bomba de oro.
Illuminated with lights and shadows and with a iridescent and metallic finish.
---
Blazon keywords: Without divisions, Gules, One, Grenade and Or.
Style keywords: Metal beaten, Iridescent, Outlined in sable, Illuminated and Pointed.
Classification: Interpreted, Military and Kingdom of Sweden.