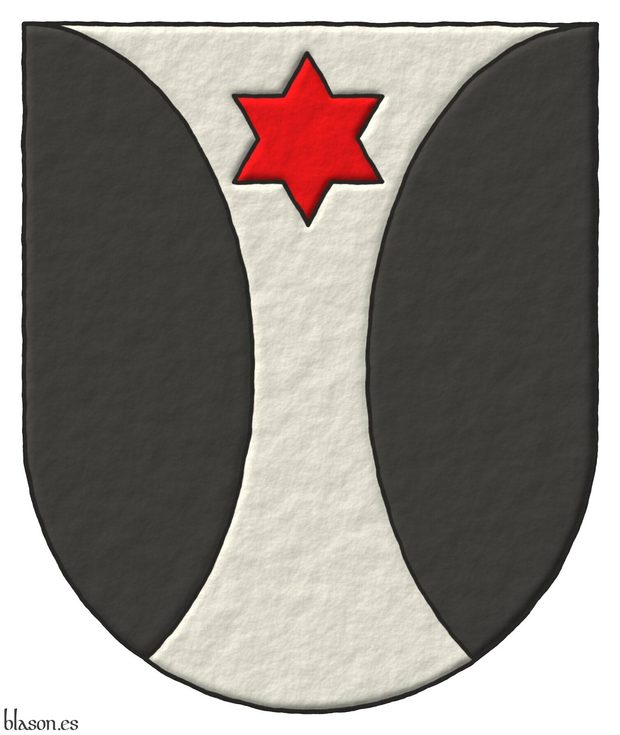 Argent, in chief a mullet of six points Gules, between two flanches Sable
«Oschoven au Rhein» in the book [Menestrier, C. F.; 1659; page 315], it is blazoned «d'argent flanqué arrondi de sable à vne molette de mesme en chef», so the mullet would be Sable, bacause «de mesme» is written, and with a hole in the middle, this hole does not exits in other sources.
In the book [Rietstap, J. B.; 1861], it is blazoned «Argent, flanched in round Sable, Argent charged in chief of a mullet Gules», and in French «d'argent, flanqué en rond de sable, l'argent chargé en chef d'une étoile de gueules».
---
Blazon keywords: Argent, Sable, Gules, Mullet, Chief, Flanched and Arched.
Style keywords: Semi-circular, Illuminated, Outlined in sable and Freehand.
Classification: Interpreted and Personal.
Bearer: Oschoven of the Rhin.