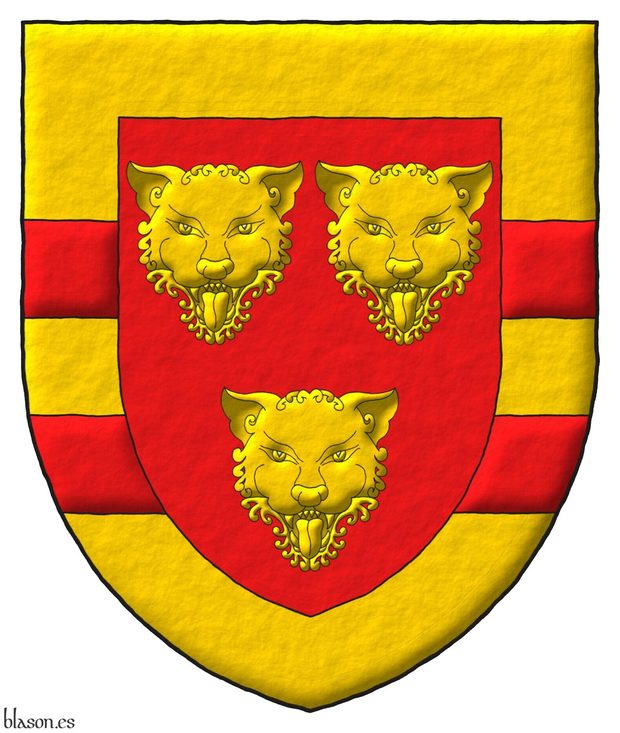 Gules, three Leopards faces Or, the whole within a Border Or with two Bars Gules.
Escudo de gules, tres cabezas de leopardo de oro; una bordura de oro con dos burelas de gules.
Interpreted coat of arms: with a pointed shape; illuminated with metal or and color gules; outlined with sable; and a freehand finish.
---
Blazon keywords: Gules, Three, Head, Leopard, Or, Ordered, Bordure, Two and Bar.
Style keywords: Freehand, Pointed, Illuminated and Outlined in sable.
Classification: Coat of arms, Interpreted and Personal.
Bearer: Juchter van Bergen Quast, Rudolf.
http://heraldry-wiki.com/heraldrywiki/index.php?title=Heraldry_of_the_world