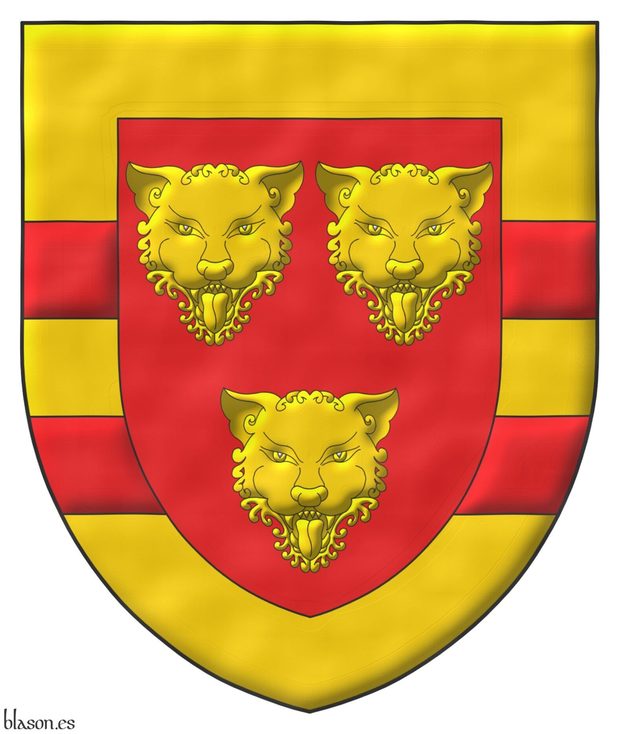 Gules, three Leopards faces Or, the whole within a Border Or with two Bars Gules.
Watercolor finishing
[Parker, J.; 1894] writes «Bordure», from the French, «or Border»; Kevin Derek Couling uses «Border» for the blazon of this coat of arms; and I prefer «Bordure».
---
Credits: Kevin Derek Couling is the author of the English text of the blazon and Antonio Salmerón y Cabañas is the author of the heraldic art.
Blazon keywords: Gules, Three, Head, Leopard, Or, Ordered, Bordure, Two and Bar.
Style keywords: Watercolor, Pointed, Illuminated and Outlined in sable.
Classification: Coat of arms, Interpreted and Personal.
Bearer: Juchter van Bergen Quast, Rudolf.