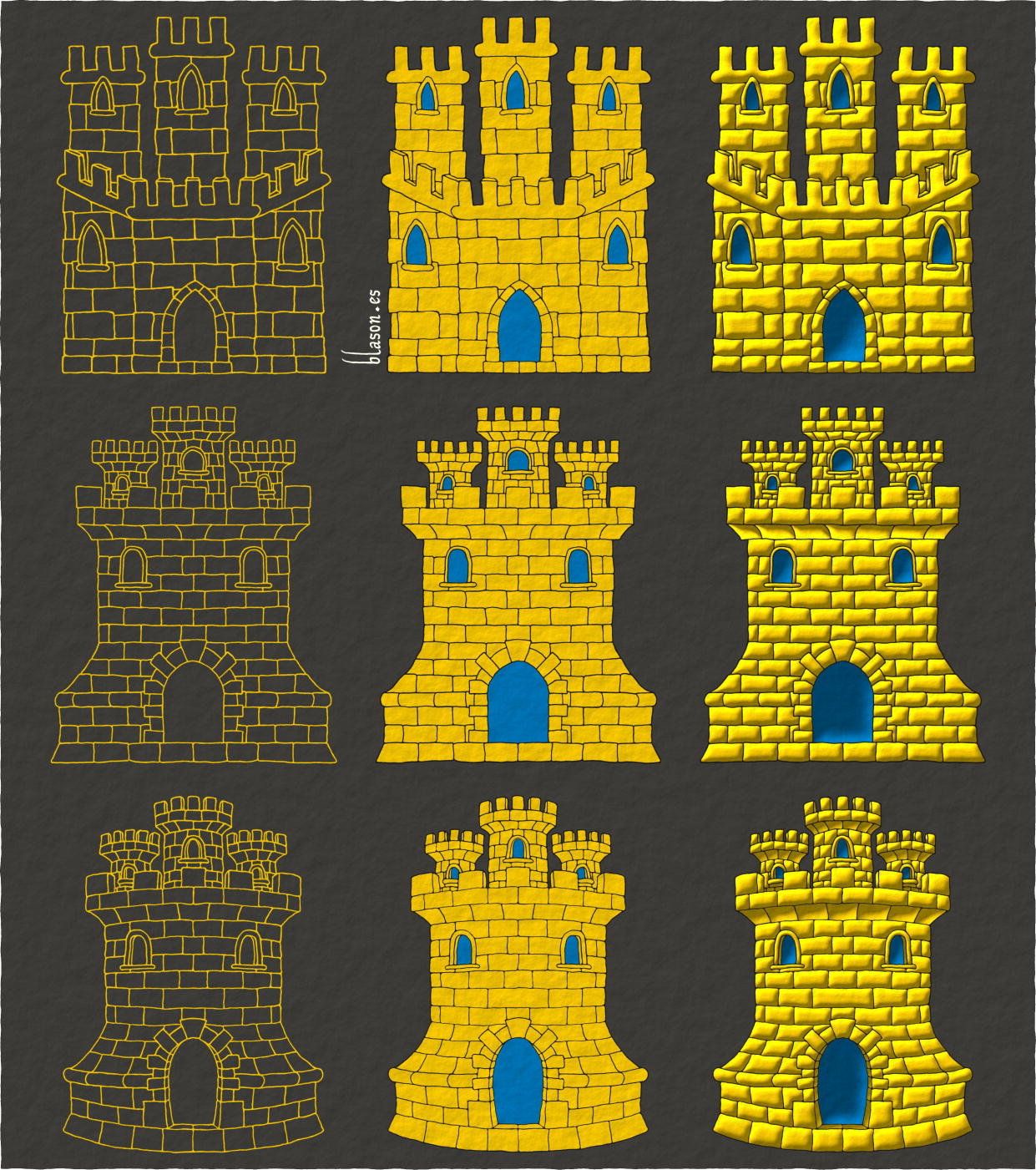 A Castle Or, triple towered, embattled, port and windows Azure, and masoned Sable.
Un castillo de oro, aclarado de azur, mazonado de sable.
Some of the characteristics of the Castilian castle are specified in the coat of arms in English, for example, «triple towered, embattled», but they are omitted in the Spanish blason, because the Spanish blason considered that the Castilian castle can not be otherwise. These local characteristics, that decades ago were not necessary to specify, could begin to have to be in this global and interconnected heraldic world. [Valero de Bernabé, L.; 2009a] describe the different characteristics between the Castilian, the French, and the English castles among others.
---
Blazon keywords: Castle, Or, Port and windows, Azure, Masoned and Sable.
Style keywords: Freehand.
Classification: Schema.