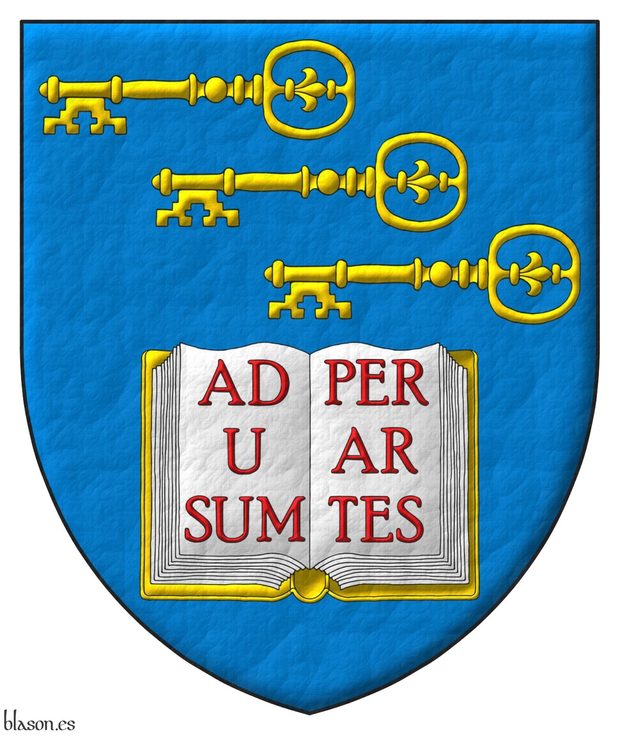 Azure, in chief three keys in bend, fesswise, to dexter, facing downwards Or, in base an open book Argent, garnished Or, the pages inscribed «Ad usum per artes» Gules.
Illuminated and a leather finishing.
This is the coat of arms of the Universidad Peñafort of Mexico. It is a Law university and its name came from Raymond of Penyafort (XIII century) who compiled the Decretals of Gregory IX, which mostly remained in use until 1917, and that is why it is the patron saint of lawyers. The symbols Raymond of Penyafort are a key and a book. This coat of arms has been designed and emblazoned by me.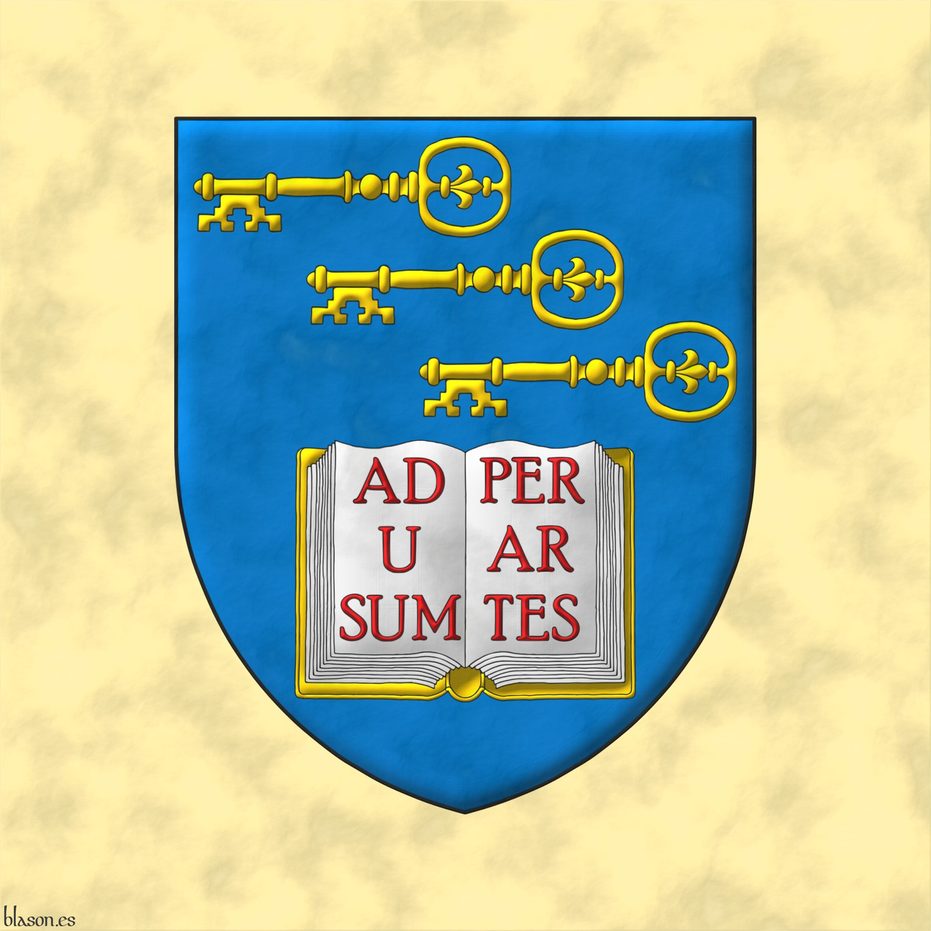 ---
Blazon keywords: Azure, Three, Key, Or, In chief, In bend, Fesswise, Book, Open and Motto (motivation).
Style keywords: Leather, Outlined in sable, Illuminated and Pointed.
Classification: Socioeconomic, Created and Coat of arms.
Bearer: Peñafort, Universidad.