Lino Chaparro D'Acosta, «Heráldica de los Apellidos Canarios», foreword by Vicente de Cadenas y Vicent, 2 volumes, Volume I from A to L, 285 surnames, 293 pages, Volume II from M to Z and a heraldic dictionary, 387 surnames, 439 pages, edited by Estudios Tecnicos del Blason, ISBN of the complete work 84-300-2000-4, ISBN of Volume I 84-300-1989-8, ISBN of Volume I II 84-300-418010-8, Las Palmas de Gran Canaria, 1979.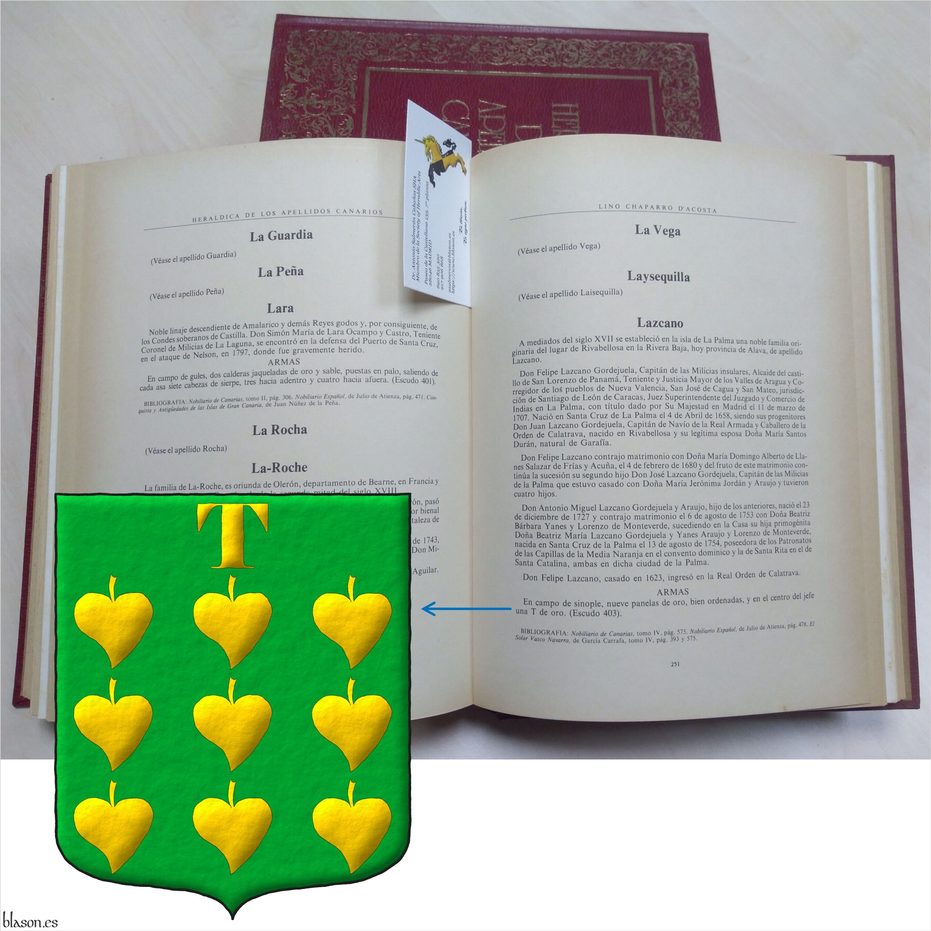 ---
Bibliographical reference of century XX.
Classification: Black and white with color plates and Castilian language.
Author: Chaparro D'Acosta, Lino.
Bibliographical reference mentioned in the following article: