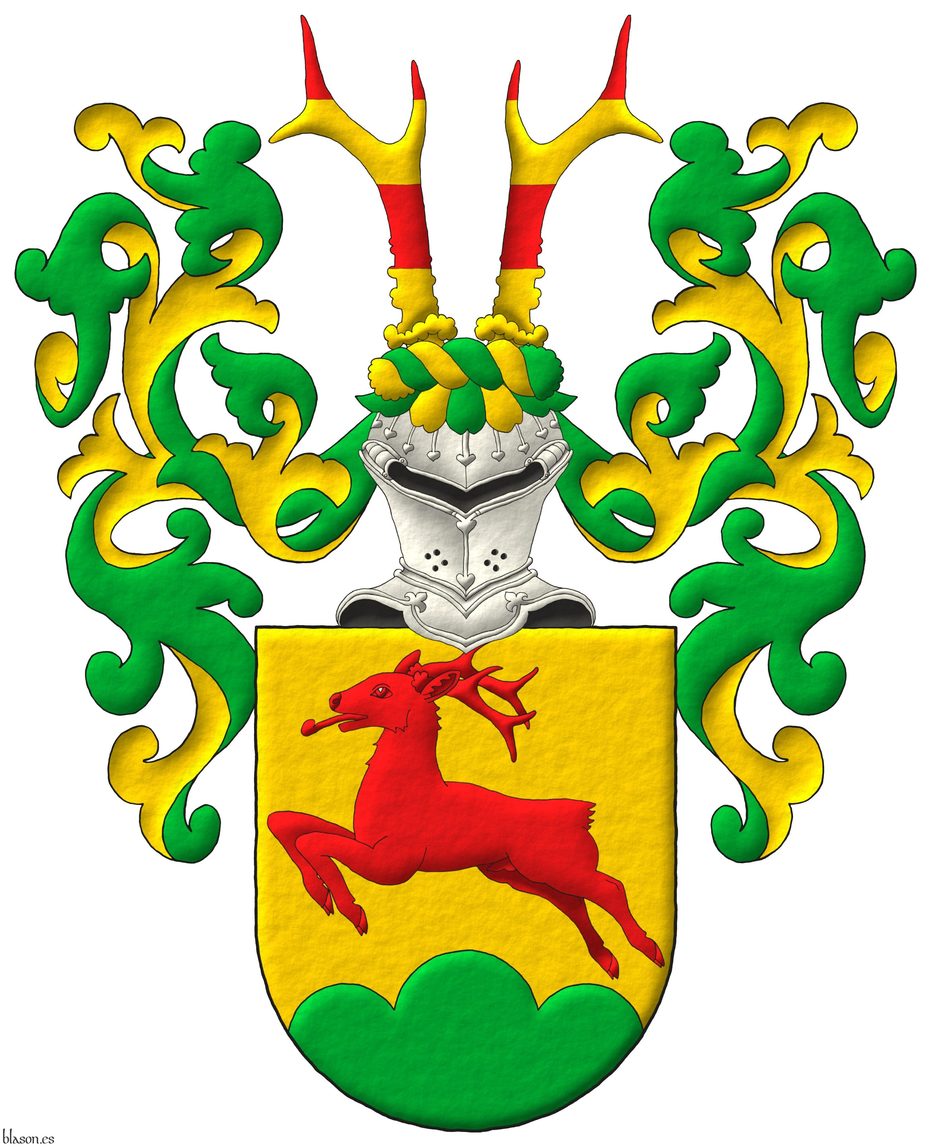 Or, a roe deer salient Gules, in base a triple mount Vert. Crest: Upon a helm affronty, with a wreath Or and Vert, two roe deers' attires barry of four Gules and Or. Mantling: Vert doubled Or..
---
Credits: Stephan Urs Breu is the designer of the coat of arms and Antonio Salmerón y Cabañas is the author of the heraldic art.
Blazon keywords: Or, One, Roe deer, Salient, Gules, In base, Trimount, Vert, Crest, Helm, Mantling, Wreath, Crest, Two, Roe deers' attires, Barry and Four.
Style keywords: Outlined in sable, Semi-circular, Illuminated and Freehand.
Classification: Personal, Interpreted and Coat of arms.
Bearer: Rehberger, Alena.