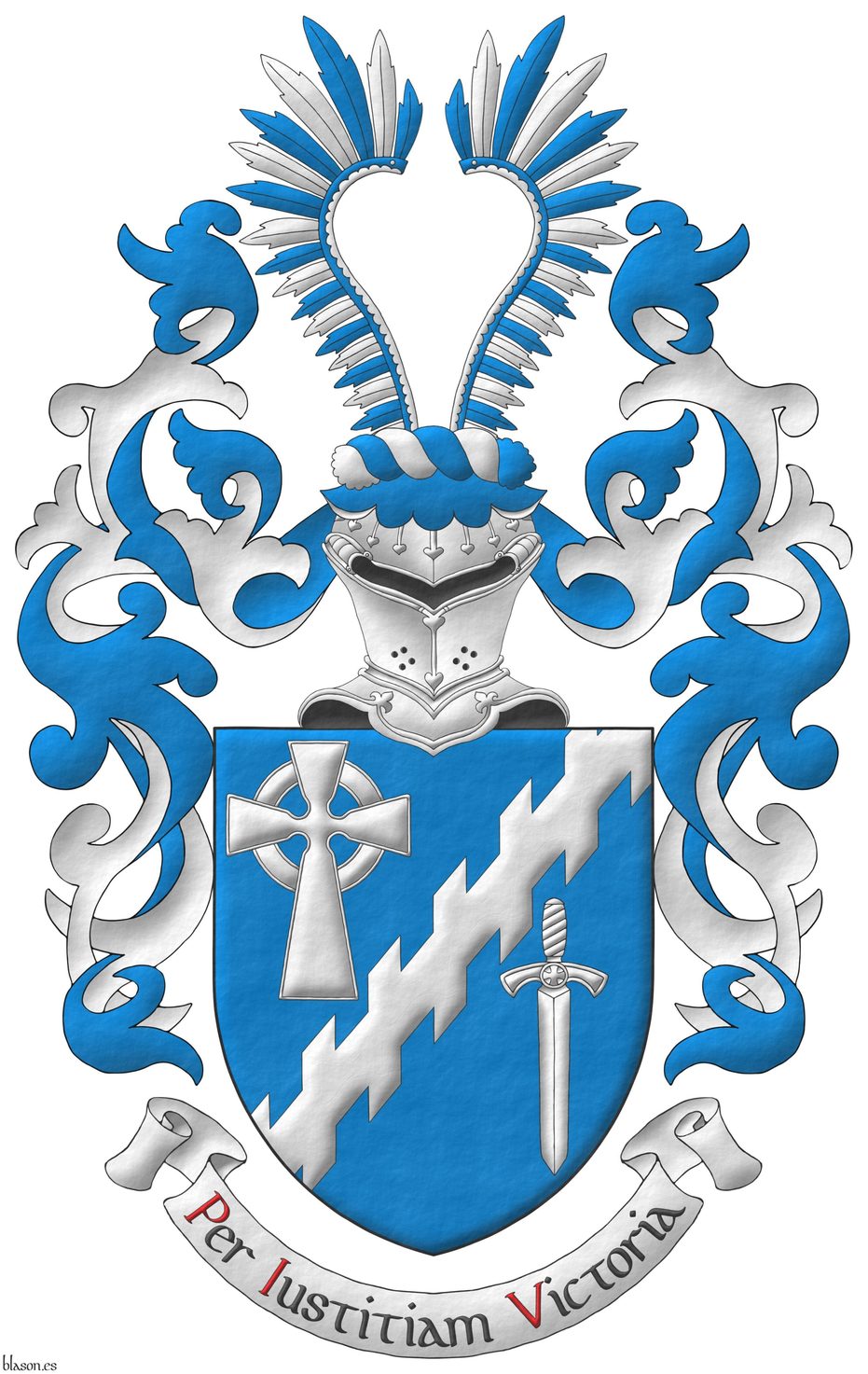 Azure, a bend sinister raguly between, in dexter chief, a Celtic cross, in sinister base, a sword point downwards Argent. Crest: Upon a helm affronty with a wreath Argent and Azure, three ostrich feathers alternately Argent and Azure. Mantling: Azure doubled Argent. Motto: «Per Iustitiam Victoria» Sable, with initial letters Gules, over a scroll Argent.
---
Credits: Stephan Urs Breu is the designer of the coat of arms and Antonio Salmerón y Cabañas is the author of the heraldic art.
Blazon keywords: One, Bend sinister, Raguly, Between, Dexter, Chief, Celtic cross, Sinister, Base, Sword, Point downwards, Argent, Crest, Helm, Mantling, Wreath, Crest, Two, Roe deers' attires, Barry, Four and Motto (motivation).
Style keywords: Outlined in sable, Semi-circular, Illuminated and Rough.
Classification: Personal, Interpreted, Coat of arms, Latin language and Photographic.
Bearer: Reyes, Elijah.