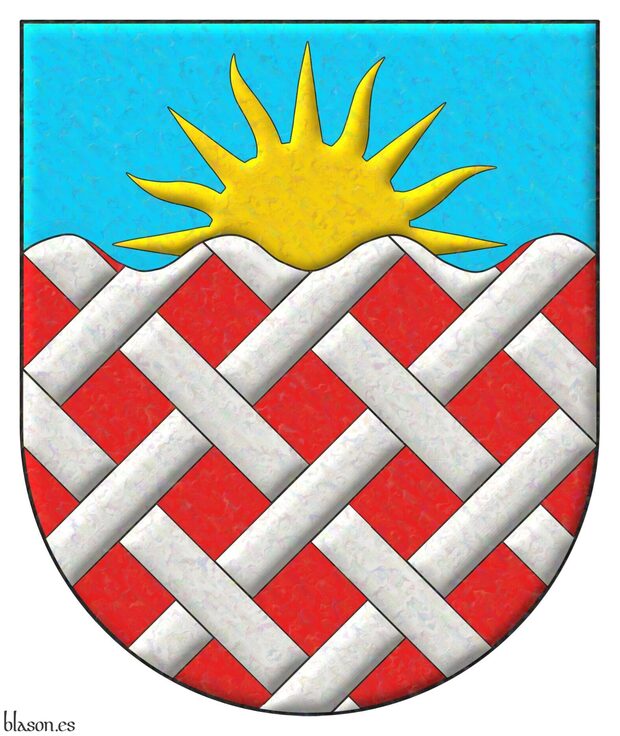 Motto: Stand and Be Counted
Gules fretty Argent; on a chief wavy Bleu celeste, a rising sun Or.
Escudo de gules fretado de plata; en un jefe ondado de celeste, un sol saliente de oro.
Coat of arms interpreted and emblazoned by me with with a semi-circular ended shape, illuminated, and with a iridescent finishing.
The sun used to be emblazoned with a human face, with its eyes, mouth, and nose, but in all the interpretations that I know of this blazon, the sun appears without a human face.
Schema for the fretty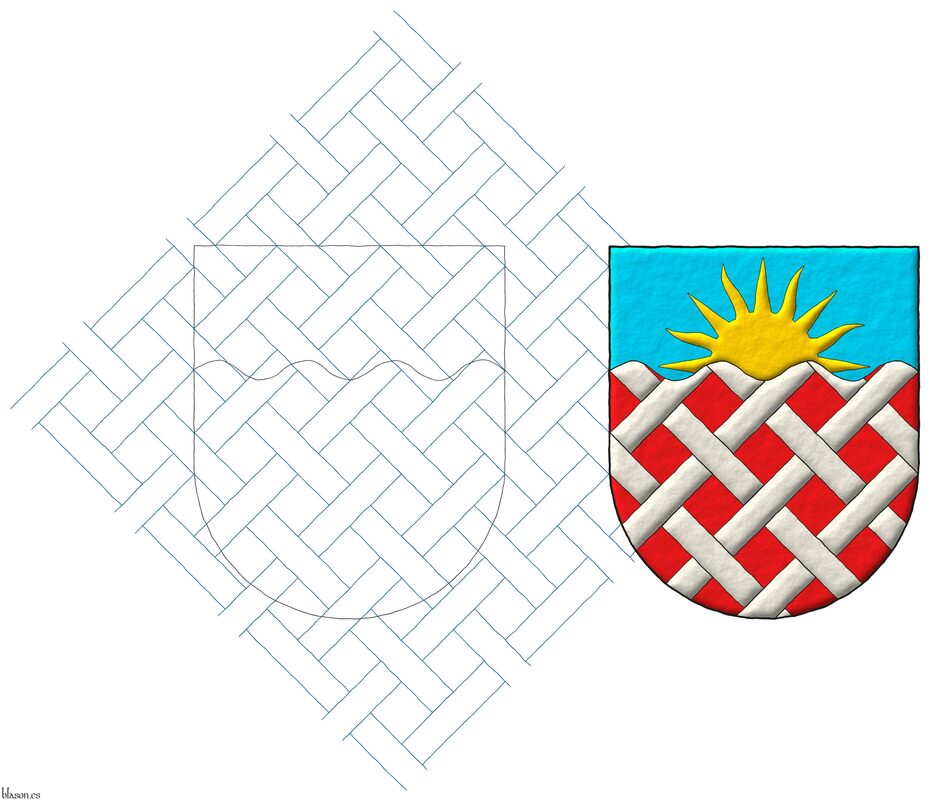 ---
Blazon keywords: Without divisions, Gules, Fretty, Argent, One, Chief, Wavy, Bleu celeste, Sun in splendour, Issuant and Or.
Style keywords: Iridescent, Outlined in sable, Illuminated and Semi-circular.
Classification: Interpreted.
Bearer: Charles Dunne, Chas.