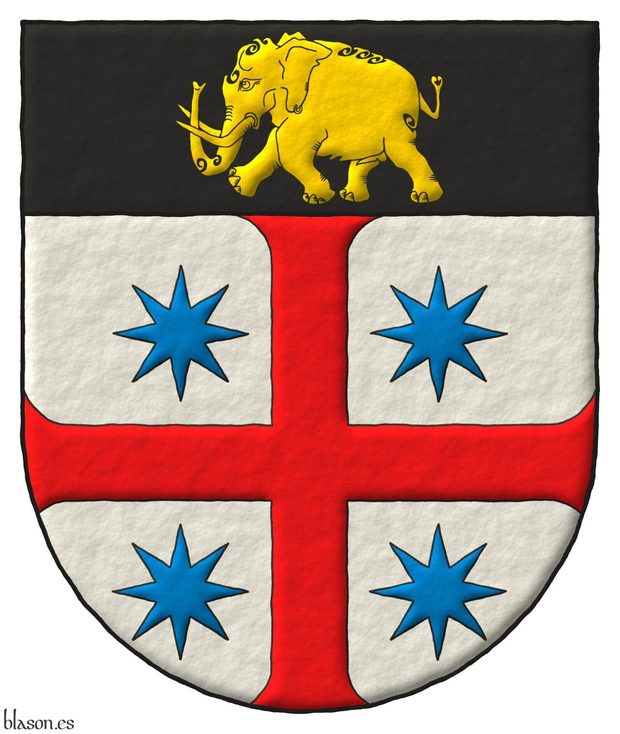 RIAG
Argent, a cross patty Gules, cantoned of four mullets of eight points Azure; on a chief Sable, an elephant passant Or.
The Registro Internacional de Armas Gentilicias, is also known as RIAG, and riag.com.es is it domain.
It is a private register of coat of arms founded in 2006 in Seville, Spain by the herald Ignacio Koblischek Zaragoza.
---
Categories: Institution, Socioeconomic, Semi-circular, Illuminated, Outlined in sable, Outlined in the field tincture, Freehand, Argent, Diminished cross, Patty, Gules, Cantoned, Mullet, Eight, Azure, Chief, Sable, Elephant, Passant and Or.