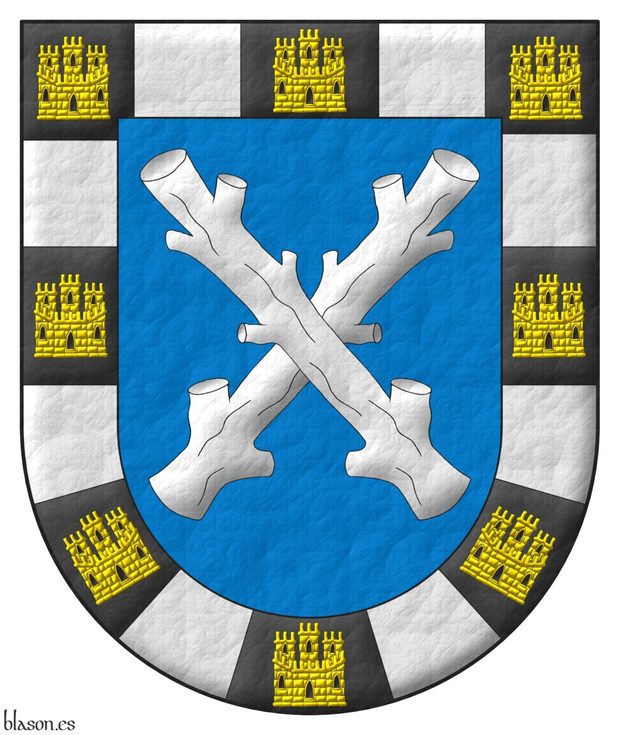 Azure, two trunks of a tree raguly, couped at random, in saltire Argent; a bordure compony of sixteen sections, eight sable charged with a castle triple-towered Or, port, windows, and masoned Sable, and eight Argent
Escudo de azur, dos troncos ecotados, nudosos, en sotuer de plata; una bordura componada de dieciseis compones: ocho de sable cargados de un castillo de oro, aclarado y mazonado de sable, y ocho de plata
Illuminated and a leather finishing.
---
Blazon keywords: Without divisions, Azure, Two, Trunk of a tree, Raguly, In saltire, Argent, One, Bordure, Compony, Sixteen, Section, Eight, Sable, Charged, Castle, Or, Port and windows and Masoned.
Style keywords: Leather, Outlined in sable, Illuminated and Semi-circular.
Classification: Personal and Interpreted.
Bearer: Espinosa, Diego.