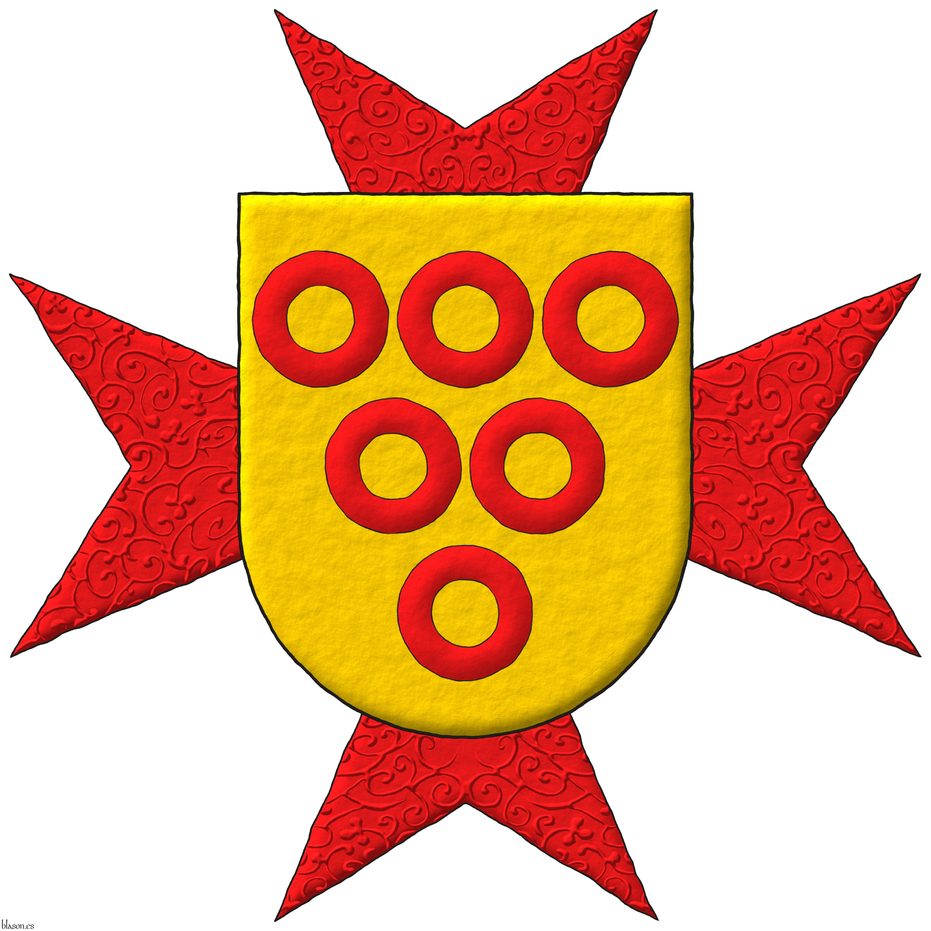 Or, six annulets Gules, 3, 2, and 1. Behind the shield an eight-pointed cross patty Gules.
The eight-pointed cross patty behind the shield has been diapered with Chinapieria.
---
Blazon keywords: Or, Six, Annulet, Gules, Ordered, Three, Two, One, Behind the shield, Eight-pointed cross and Cross couped.
Style keywords: Outlined in sable, Semi-circular, Illuminated, Freehand, Diapered and Chinapieria.
Classification: Religious, Military, Knights Templar, Interpreted and Coat of arms.
Bearer: Milly, Philippe de.