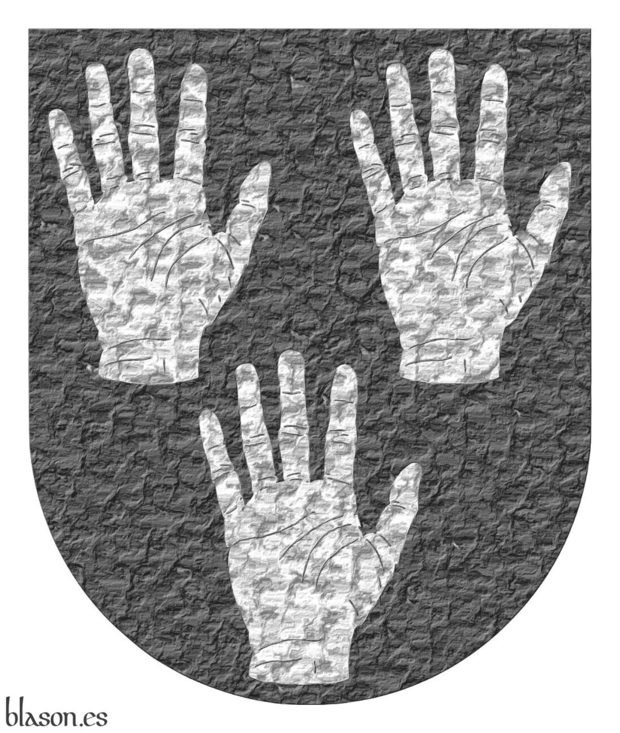 Sable, three Dexter hands Argent, turned up, and appaumée.
Escudo de sable, tres manos diestras de plata, levantadas y apalpadas.
Coat of arms interpreted based on blazon and explanations of [Avilés, J.; 1725a; pages 34 y 35 y sheet 2 figure 38].
---
Blazon keywords: Without divisions, Sable, Three, Hand, Dexter, Argent, Turned up, Appaumée and Ordered.
Style keywords: Semi-circular, Spot ink, Outlined in the field tincture and Soft metal.
Classification: Interpreted, Personal and Kingdom of France.
Bearer: Baudry en Francia.