Bernard Grothues, «Dr. Antonio Salmerón, heraldicus in Spanje. Een kijkje in het atelier van een heraldisch kunstenaar», Heraldisch Tijdschrift, volume 25, number 4, Periodiek voor wapen- zegel- en vlaggenkunde, Magazine for arms, stamp and flag studies, edited by NGV - Nederlandse Genealogische Vereniging, printed by Stipril - Driebergen ISSN 1381-6675, Bunnik, Utrecht, Netherlands, July-August 2019.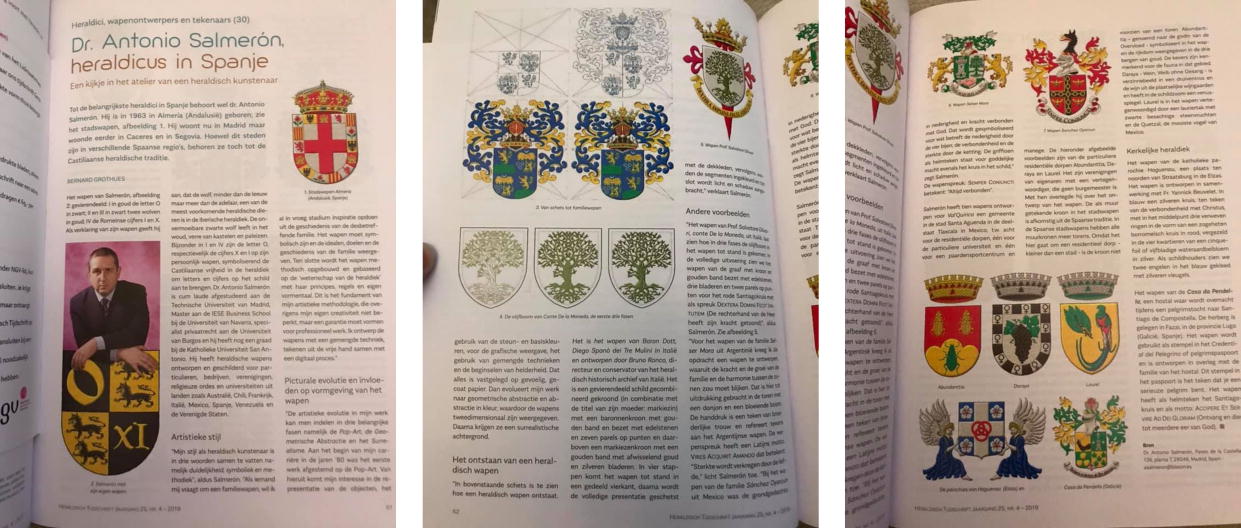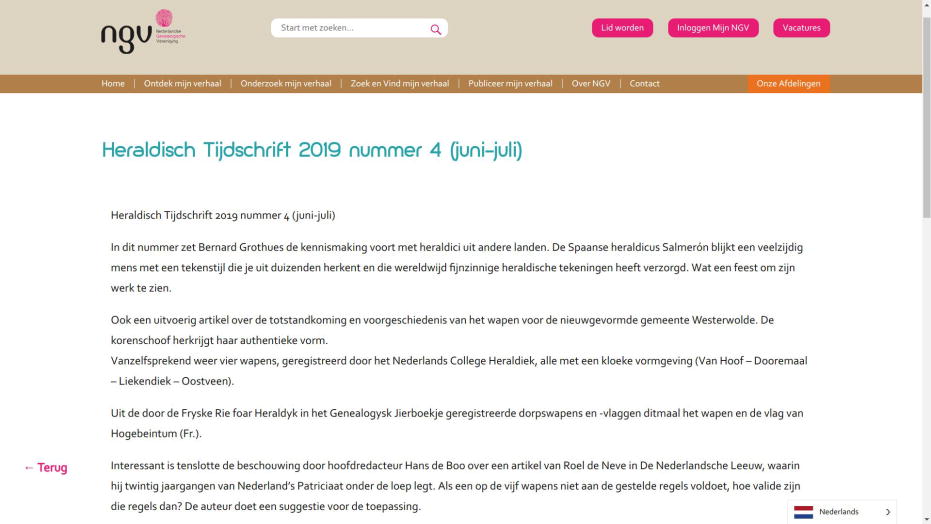 ---
Bibliographical reference of century XXI.
Classification: Article, Dutch language and Black and white and color illustrations.
The author is Grothues, Bernard.
The following article cites this bibliographic reference:
External link: