Tirso de Avilés, continued by Martín de Bolea y Castro, «Roll of arms», 3 volumes, Volume I, coats of arms of kings, princes and grand titles, 208 hand-numbered pages in Roman numerals, Volume II, coats of arms of noble and private titles, 129 hand-numbered pages in Arabic numerals, Volume III, coats of arms of popes, cardinals, archbishops and bishops, 185 hand-numbered pages in Arabic numerals, in the National Library of Spain, signatures Mss/12550 V.1, Mss/12551 V.2 and Mss/12552 V.3, it is estimated from the XVI century.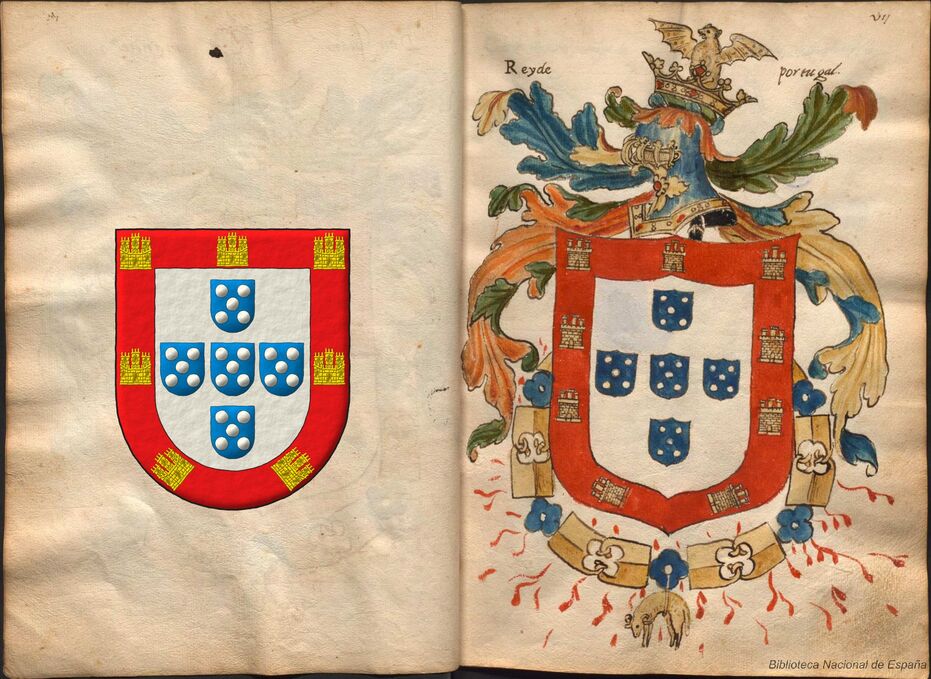 ---
Bibliographical reference of century XVI.
Classification: Manuscript, Armorial roll, In color and Castilian language.
The author is Avilés, Tirso de.
Bibliographical reference mentioned in the following article:
External resources:
Internal resources: Volume I AvilesTdeXVI.11.Tomo01.pdf, Volume II AvilesTdeXVI.11.Tomo02.pdf and Volume III AvilesTdeXVI.11.Tomo03.pdf.
---
Credits: This book belongs to the Biblioteca Nacional de España. License Creative Commons CC-BY. You may share, transform and create from images in the public domain that are accessible in the Hispanic Digital Library.