Anonymous, «Roll of arms», roll of arms manuscript called Bergshammars, written, emblazoned and edited in Brabant, Burgundian Netherlands, during the years 1440-1456, 493 pages numbered later in pencil, contains coats of arms of several European kingdoms, on page 488 the year 1553 seems to be written, Brabant, ca 1440.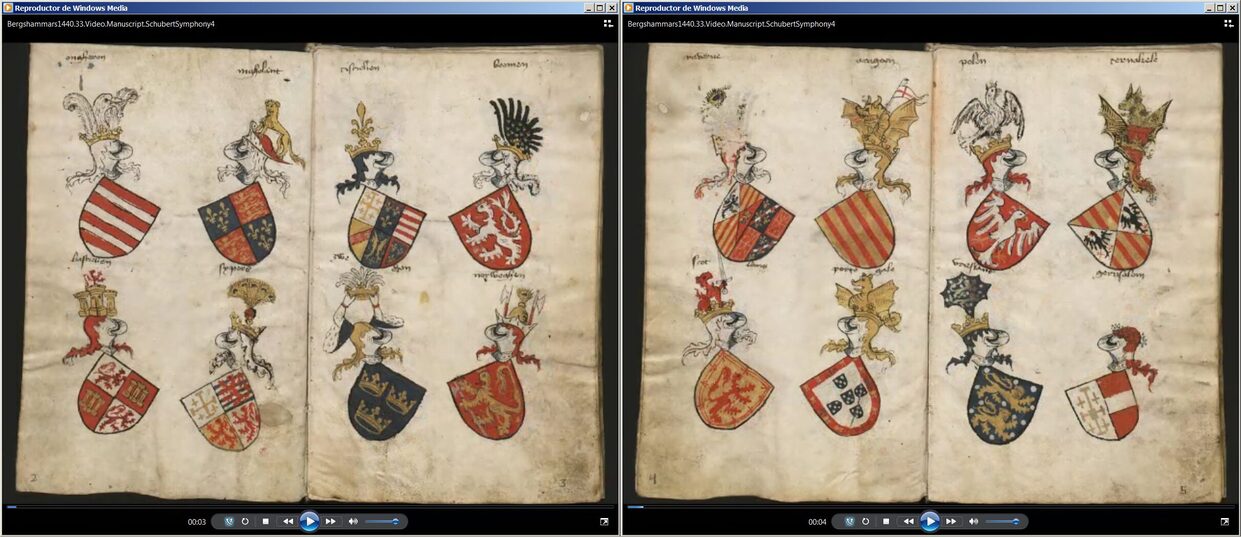 ---
Bibliographical reference of century XV.
Classification: Manuscript and In color.
The author is unknown.
Bibliographic reference mentioned in the following articles:
External resources:
Internal resources: Bergshammars1440.33.Video.Manuscript.SchubertSymphony4.mp4 a video lasting 7 minutes and 11 seconds, sound track Symphony No. 4 in C minor, D 417, called Tragic, composed by Franz Schubert in April 1816, when he was 19 years old.