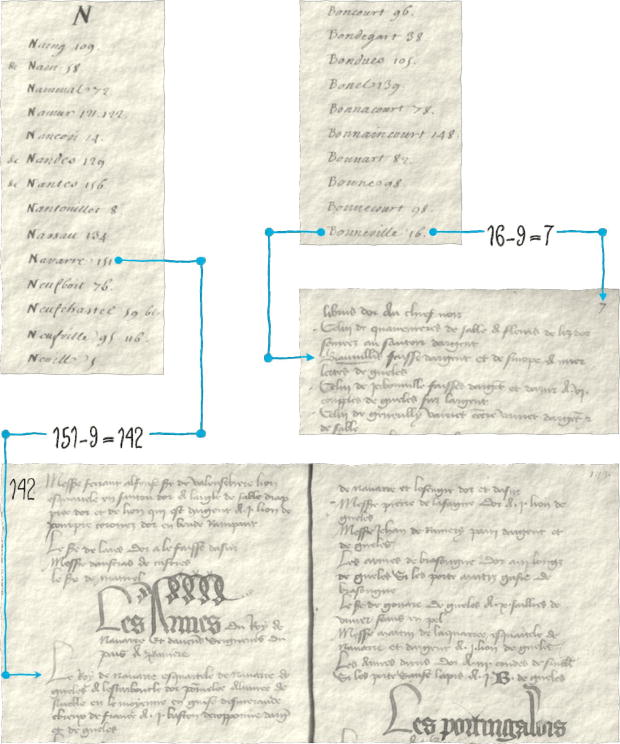 Urfé, unknown authors, «Armorial Urfe», is currently in National Library of France (BnF, Bibliothèque nationale de France), in Paris, «Cabinet des titres» 927 as indicated on page I, cataloged with the code ms. fr. 32753, it is estimated from the XV century.
---
Bibliographical reference of century XV.
Classification: Armorial roll, Manuscript and French language.
The author is anonymous.
External resources: