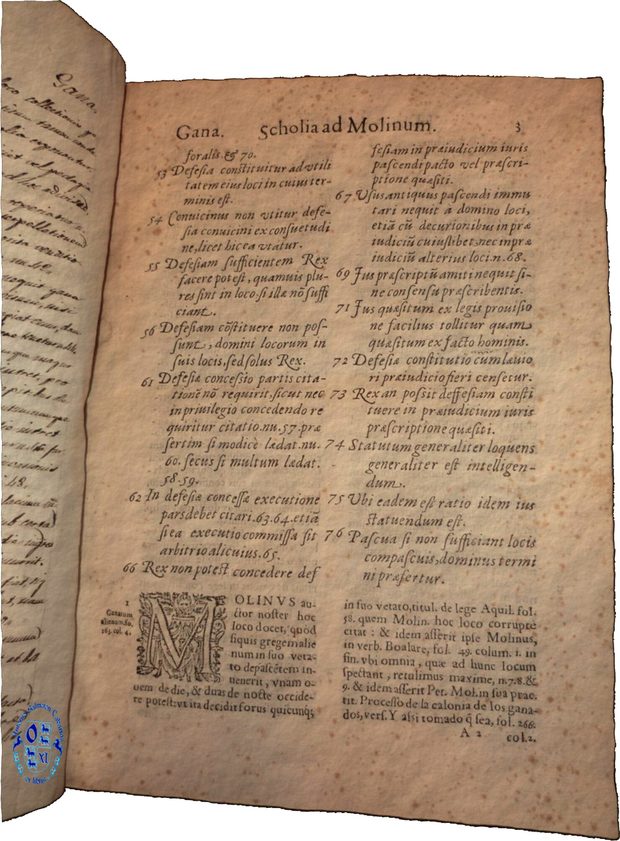 Jerónimo Portolés and Miguel del Molino, Ad Illustrisimos D. D. pradicti Regni Dipputatos, «Scholiorum Sive Adnotationum ad Repertorium Michaelis Molini Super Foris et Observantiis Regni Arago», Tertia pars, Cum Licentia Superiorum, Casaraugustae, per Laurentium de Robles, Regni Aragonum, et Universitatis Typographum, Zaragoza, 1590.
---
Foral law, history and charters of the Kingdom of Aragon.
---
Bibliographical reference of century XVI.
Authors: Portolés, Jerónimo and Molino, Miguel del.
External resource: