Gonzalo Argote de Molina, «Nobleza de Andalucía», dedicated to King Philip II of Spain, with about 500 coat of arms engraved, printed by Fernando Díaz, Seville, 1588.
---
There are other editions, for example, the edition by Francisco López Vizcaíno, 799 pages, Jaen, 1867, or facsimile edition by Riquelme y Vargas Ediciones SL, Jaén, 1991, my copy is the number 1268.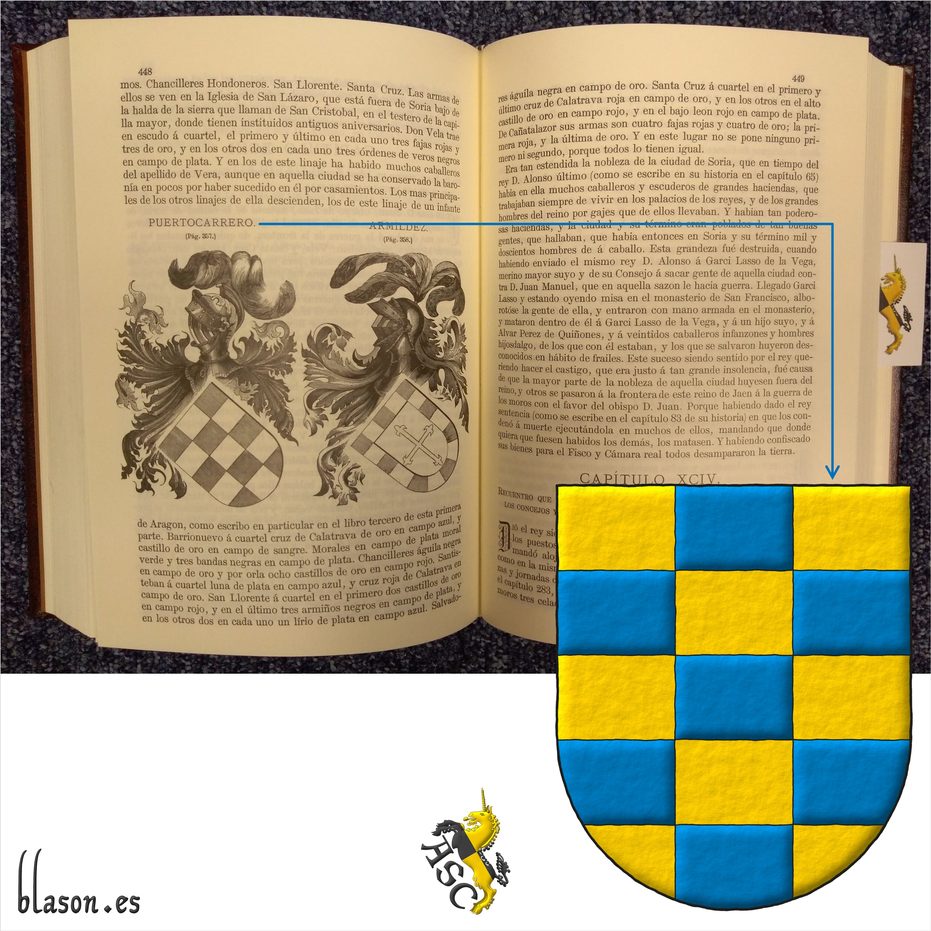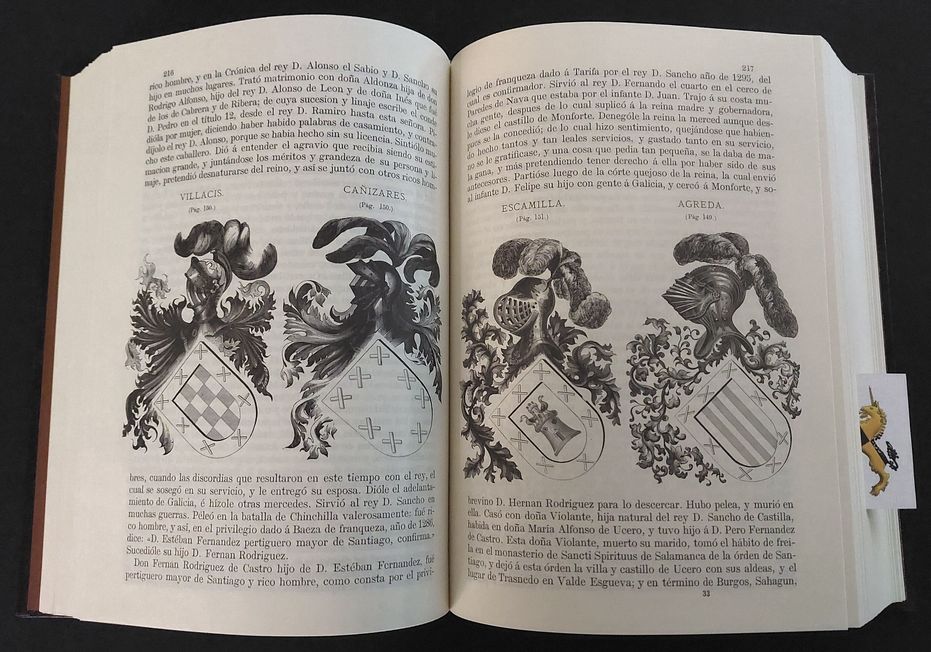 ---
Bibliographical reference of century XVI.
Classification: Castilian language and In black and white.
Author: Argote de Molina, Gonzalo.
External links:
Internal resources: ArgoteMolinaG1588.22.NoblezaAndalucia.Madrid.pdf is the 1588 edition in PDF format, ArgoteMolinaG1588.23.Bne.Baja.resolucion.R10805.pdf is the 1588 edition in PDF format and low resolution, ArgoteMolinaG1588.24.Bne.Alta.resolucion.R26842.pdf is the 1588 edition in PDF format and hight resolution, ArgoteMolinaG1588.25.NoblezaAndalucia.1867.pdf is the 1866 edition in PDF format for Adobe Reader only and a facsimile edition as a physical book on paper.