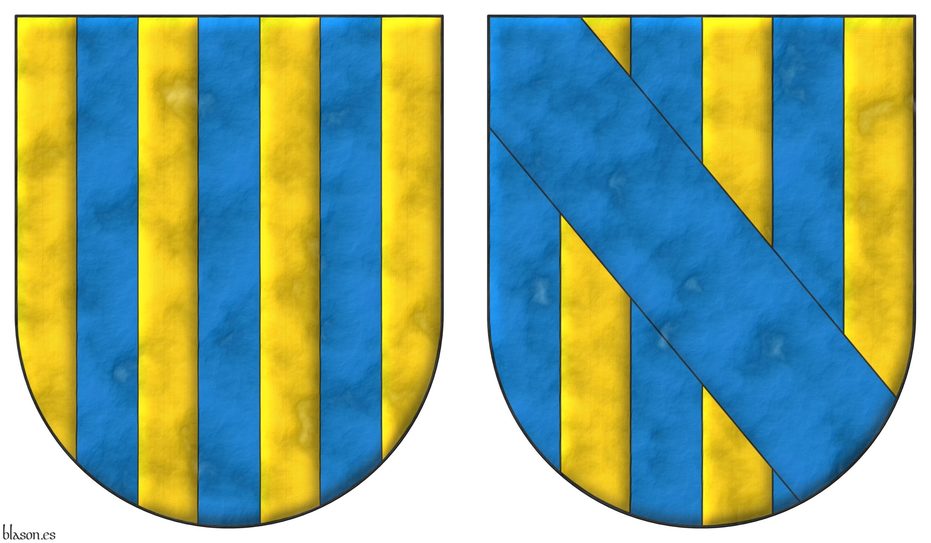 Almorrabides of Navarre Or, three Pallets Azure.
Paly of six Azure and Or; over all a bend Azure.
For this comparison I make the optical illusion as if the coat of arms of Almorrabides de Navarra was Azure, instead of being Or, and the Pallets Or, instead of being Azure. Para esta comparación hago el juego visual como si el escudo de Almorrabides de Navarra fuera de Azur, en vez de ser de Oro, y que los palos que sobresalen iluminados son los de Oro, en vez de ser los de Azur.
---
Blazon keywords: Paly, Six, Azure, Or, Surmounted, Overall, Bend, Without divisions, Three and Pale.
Style keywords: Semi-circular, Freehand, Illuminated and Outlined in sable.
Classification: Coat of arms, Interpreted, Personal and Kingdom of Navarre.
Bearer: Gifra, Vittorio.