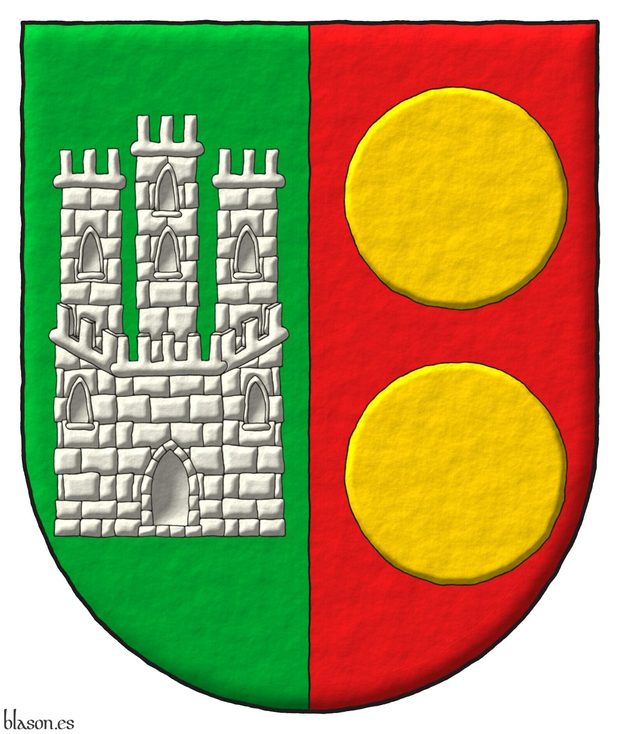 Party per pale: 1 Vert, a Castle triple-towered Argent; 2 Gules, two bezants in pale Or.
I have interpreted this coat of arms with a semi-circular shape; tintures or, argent, vert and gules; outlined with sable; and a freehand finish.
The blazon in Italian is the following «scudo partito nel primo di verde al castello di argento a tre torri, nel secondo di rosso a due bisanti di oro in palo».
---
Blazon keywords: Party per pale, Vert, One, Castle, Argent, Gules, Two, Bezant and plate, Bezant and In pale.
Style keywords: Semi-circular, Freehand and Outlined in sable.
Classification: Interpreted, Personal and Coat of arms.
Bearer: Giaimo di Prizzi, Carmen.