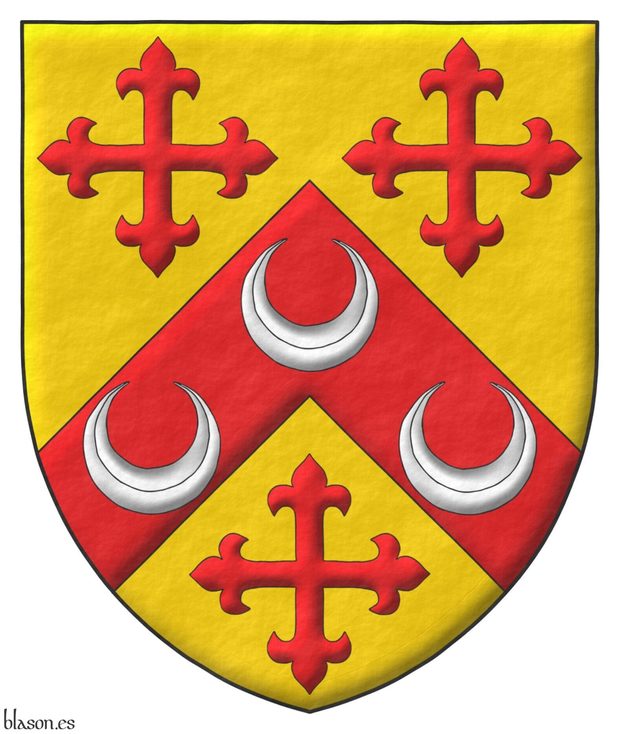 Or, on a chevron, between three crosses flory Gules, three crescents Argent.
Escudo de oro, un cabrio de gules, cargado de tres crecientes de plata, acompañado de tres cruces flordelisadas de gules.
Coat of arms emblazoned by me with a pointed shape, tintures or, gules, and argent, outlined with sable, and rough finish.
---
Blazon keywords: Or, One, Chevron, Gules, Charged, Three, Crescent, Argent, Between, Cross and Flory.
Style keywords: Outlined in sable, Pointed, Illuminated and Rough.
Classification: Personal, Created and Coat of arms.
Bearer: Rica II, Nick Allen.