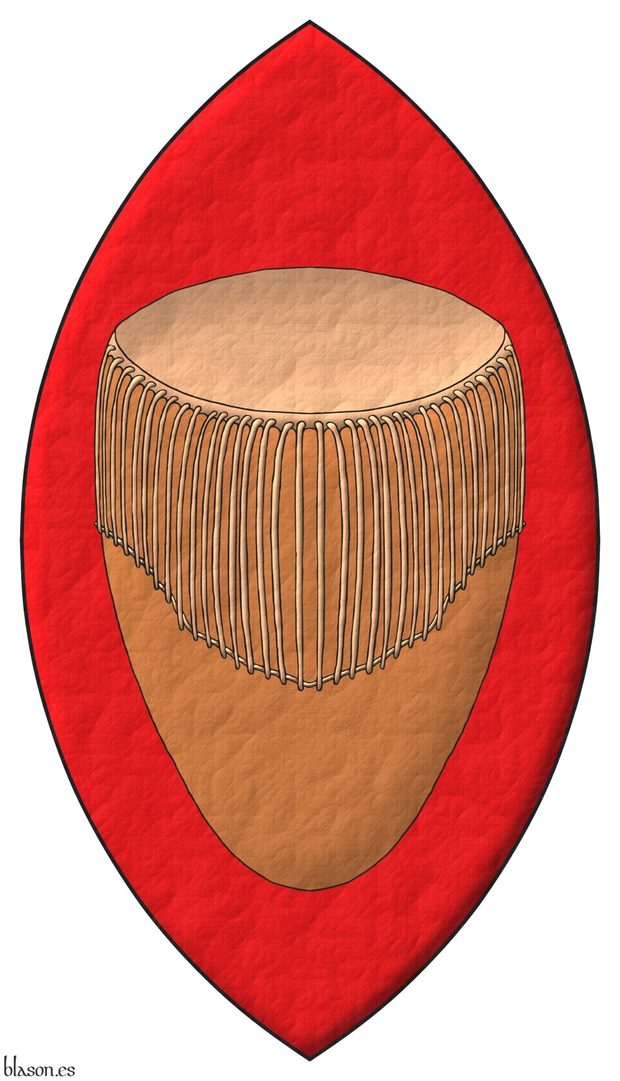 Gules, a Royal drum of Bunyoro-Kitara proper.
Escudo de gules, un tambor real de Bunyoro-Kitara al natural.
Coat of arms emblazoned by me with a visica piscis shape, illuminated, and with a leather finishing.
Bunyoro Kitara is a Bantu kingdom located in Western Uganda. Its history begun in the 13th century. This kindowm is ruled by the King called Omukama of Bunyoro-Kitara. Now it is a subnational monarchy.
---
Blazon keywords: Without divisions, Gules, One, Drum, Royal and Proper.
Style keywords: Vesica piscis, Outlined in sable, Illuminated and Leather.
Classification: Civic, Interpreted and Coat of arms.
Bearer: Bunyoro-Kitara.