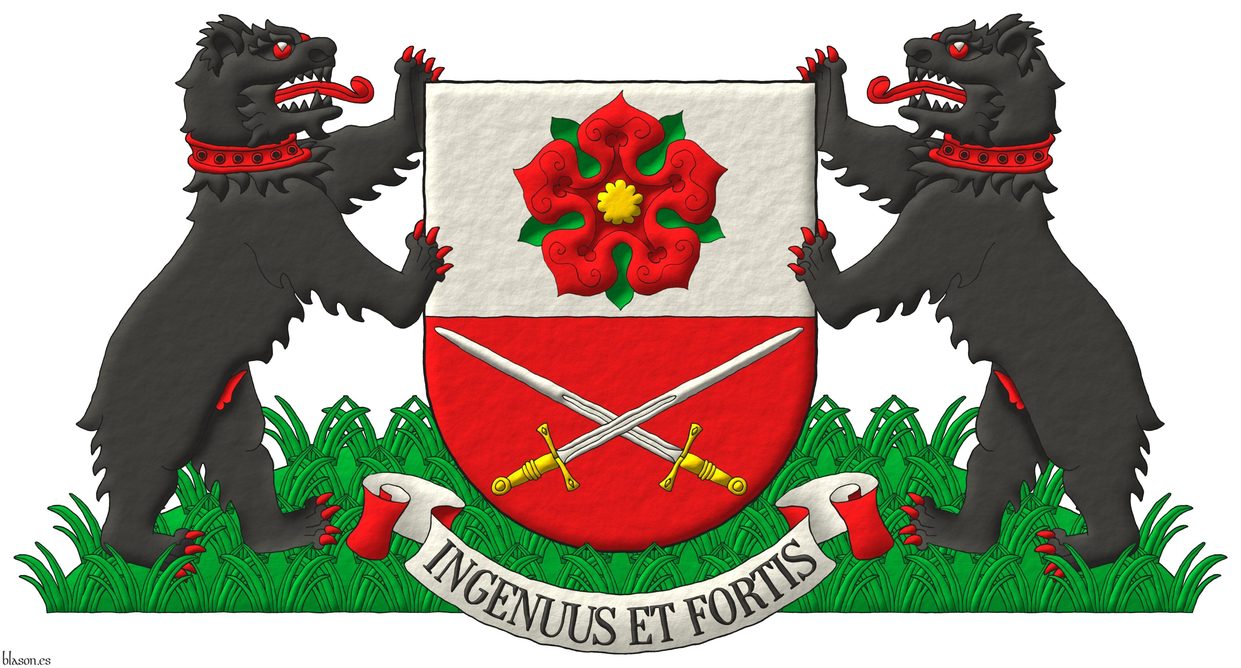 Party per fess: 1 Argent, a rose Gules, barbed and seeded proper; 2 Gules, two swords in saltire Argent, hilted Or. Supporters: Two bears Sable, the eyes, pizzled, langued, armed and gorged Gules, terraced Vert. Motto: «Ingenuus et fortis» Sable over a scroll Argent doubled Gules.
---
Blazon keywords: Party per fess, Argent, One, Rose, Gules, Leaved, Seeded, Two, Sword, In saltire, Hilted, Or, Proper, Terrace in base, Supporter (animal), Bear, Sable, The eyes, Pizzled, Langued, Armed, Collared, Motto (motivation) and Scroll.
Style keywords: Semi-circular, Outlined in sable, Illuminated and Leather.
Classification: Personal, Interpreted, Coat of arms and Latin language.
Bearer: Breu, Stephan Urs.