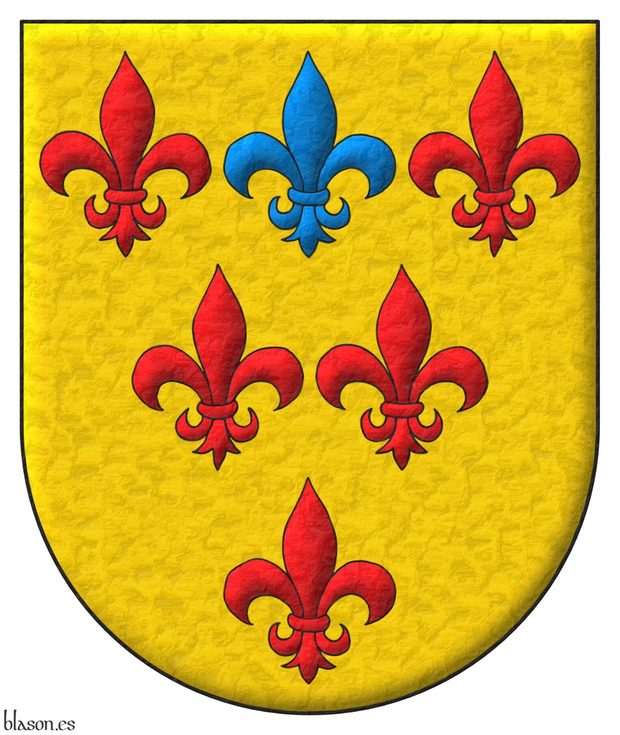 Or, six fleurs de lis, three, two, one, five Gules and one in the middle of the chief Azure.
Escudo de oro, seis flores de lis ordenadas, tres, dos y una, cinco de gules y una de azur en el centro del jefe.
---
Credits: Rolando Yñigo-Genio is the designer of the coat of arms and Antonio Salmerón y Cabañas is the author of the heraldic art.
Blazon keywords: Or, Six, Fleur de lis, Ordered, Three, two and one, Five, Gules, One, Azure and In the Middle of the chief.
Style keywords: Semi-circular, Soft metal, Outlined in sable and Illuminated.
Classification: Interpreted, Personal and Coat of arms.
Bearer: Yñigo-Genio, Elias.