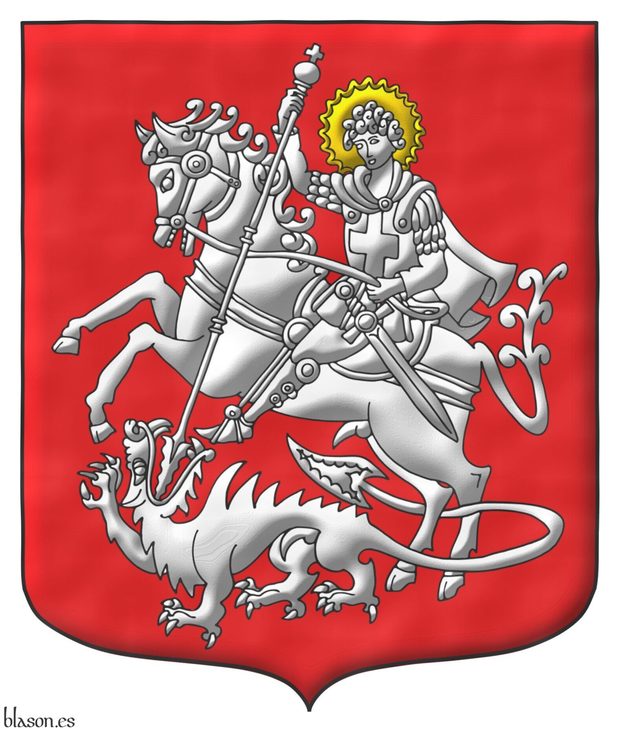 Gules, a Saint George nimbed Or, riding a Horse trampling upon a crawling Dragon, Argent.
Interpreted coat of arms: with a rounded and pointed shape; illuminated with metals or and argent and color gules; outlined with sable; and a Watercolor finish.
---
Blazon keywords: Without divisions, Gules, Saint George, Nimbed, Or, Horse, Dragon and Argent.
Style keywords: Pointed and rounded, Illuminated, Outlined in sable and Watercolor.
Classification: Coat of arms, Interpreted, Civic and State of Georgia.
Bearer: Georgia.