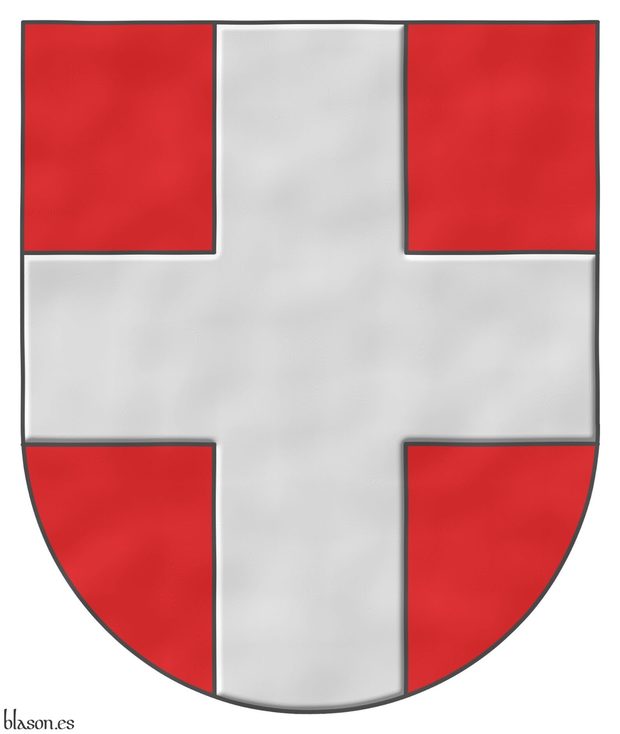 Gules, a Cross Argent.
Escudo de gules, una cruz de plata.
Existing coat of arms interpreted by me of the following form: the shape of the shield is semi-circular; the tincture of the field is gules; the tincture of the cross is metal argente; and all the coat of arms has a watercolor finish.
In French its blazon is «de gueules à la croix d'argent».
---
Blazon keywords: Without divisions, Gules, Argent and Cross.
Style keywords: Semi-circular, Illuminated and Watercolor.
Classification: Interpreted, Civic, Coat of arms and House of Savoy.
Bearer: Saboya, Ducado de.