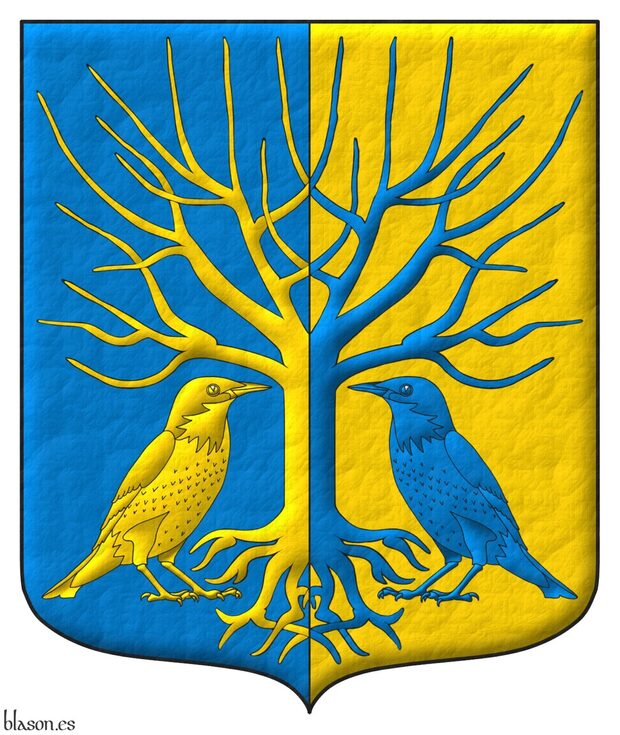 Party per pale Azure and Or, a tree eradicated and blasted between two starlings respectant all counterchanged.
Escudo partido de azur y oro, un árbol arrancado y deshojado del uno al otro acompañado de dos estorninos afrontados del uno en el otro.
Coat of arms emblazoned by me with a ogee ended shape, illuminated, and with a leather finishing.
The Spanish blazon uses the unique term «afrontados» when 2 animals are facing each other looking at each other and in English 2 different heraldic terms are used:
«

combatant

» for lions, heraldic beasts, animals of prey and goats, and
«

respectant

» for less aggressive animals like fish or birds, for example, the starlings of this coat of arms.

---