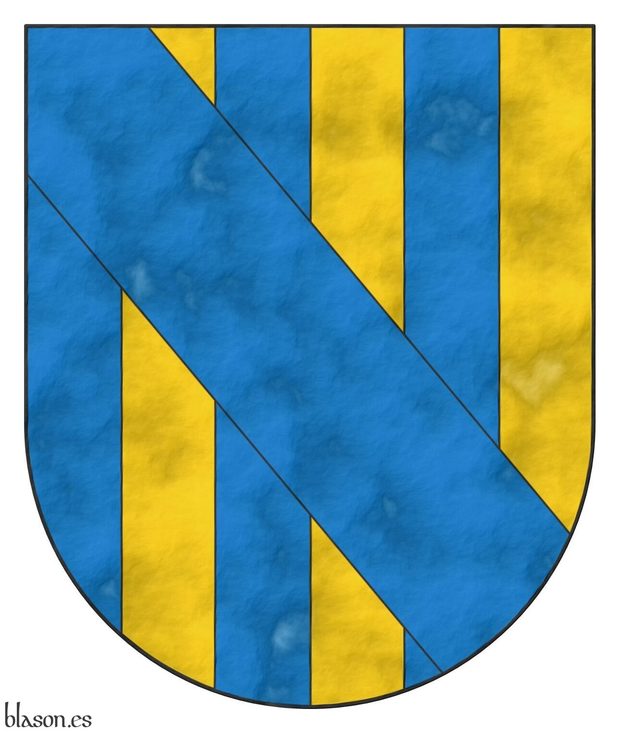 Arma: palato d'azzurro e d'oro di sei pezzi, alla banda del primo [azzurro] attraversante sul tutto.
Escudo palado de seis piezas de azur y oro; brochante sobre el todo una banda de azur.
---
Blazon keywords: Paly, Six, Azure, Or, Surmounted, Over all and Bend.
Style keywords: Semi-circular, Parchment, Spot ink and Outlined in sable.
Classification: Coat of arms, Interpreted and Personal.
Bearer: Gifra, Vittorio.