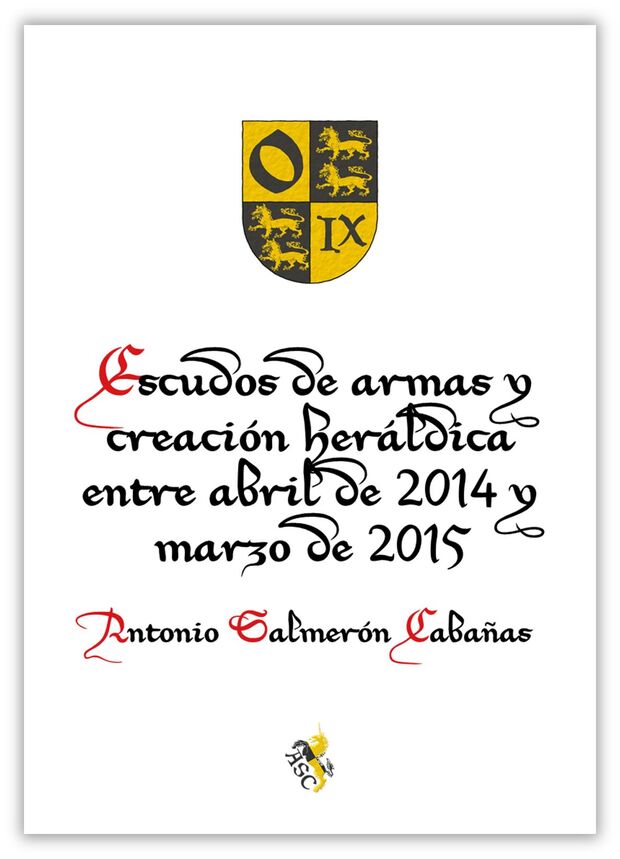 Antonio Salmerón Cabañas, «Escudos de armas y creación heráldica entre abril de 2014 y marzo de 2015», Drawings registered in the Registry of Intellectual Property of Madrid, with 126 illustrations, 16 black and white and 110 color, of coats of arms and other heraldic objects, including my «pseudonym without anonymity» «a Unicorn Argent, salient. Motto: ASC Sable», 30 pages, with registration number 16/2015/2546 and application number M-001674-2015, Madrid, March 9, 2015.
---
The following articles cite this bibliographic reference:
Bibliographical reference of century XXI.