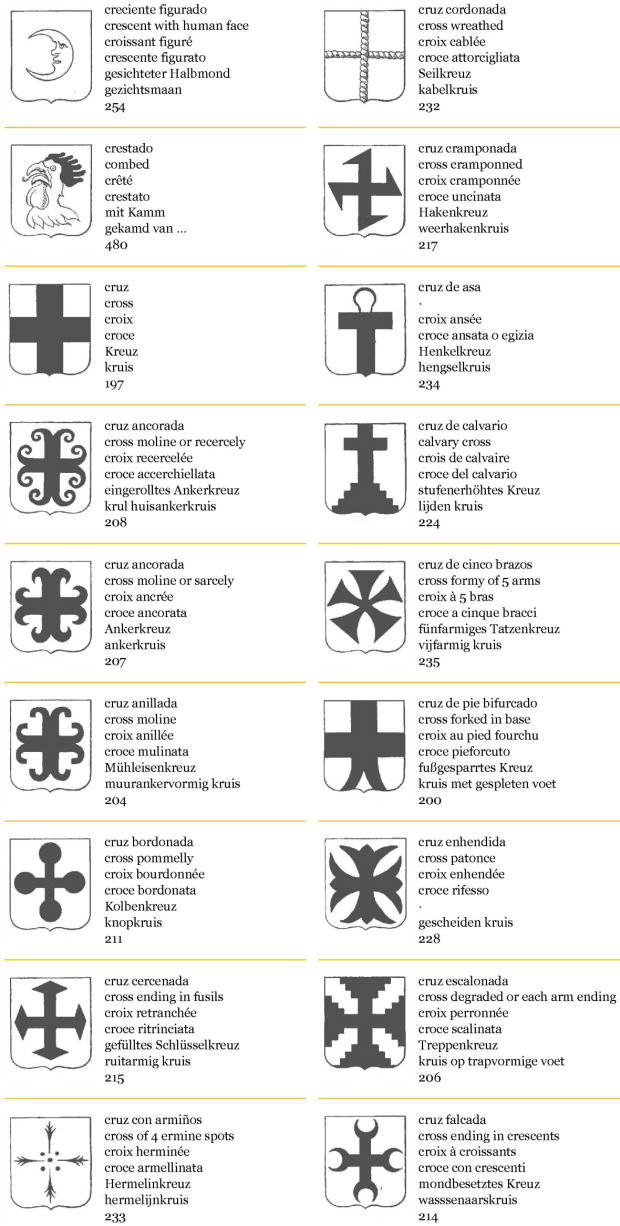 Académie internationale d'héraldique, AIH, «Vocabulaire-Atlas Héraldique en six Langues: Francais - English - Deutsch - Español - Italiano - Nederlandsch», by Gaston Stalins, Le Baron Stalins, with the collaboration of René Le Juge De Segrais, Ottfried Neubecker, Martin de Riquer y Morera, Giacomo Carlo Bascapé, and Mario Gorino-Causa, 119 pages, 530 black and white pictures, Société du Grand Armorial de France, 179 Boulevard Haussmann, París, 1952.
---
This book begins with the following sentence: «Heraldique - science et art - qui prit naissance en France vers la moitié du XIIe siècle, s'est propagée très rapidement dans les principaux pays européens».
The names of the authors and collaborators have been checked with [Académie internationale d'héraldique; 1999].
---
Bibliographical reference of century XXI.
Classification: Dictionary, French language, English language, German language, Castilian language, Italian language and Dutch language.
The names of the authors are:
The following articles cite this bibliographic reference:
External links: