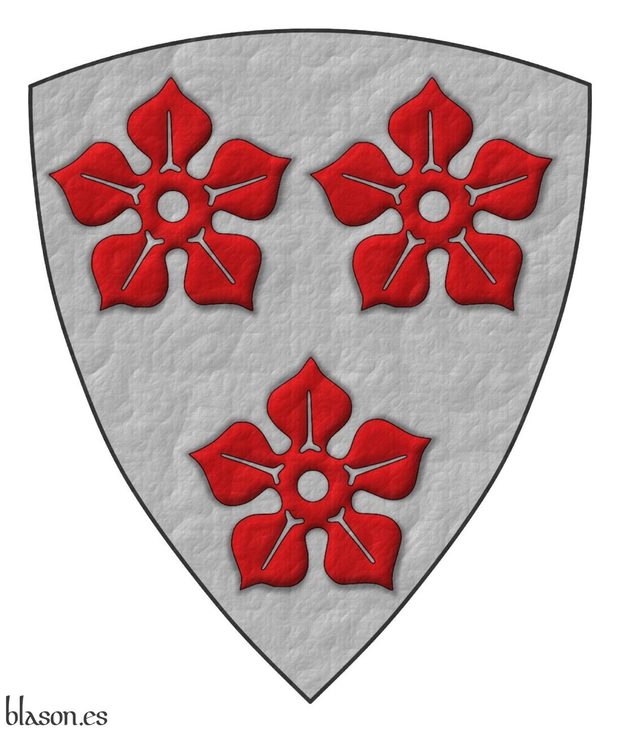 Norman de Darcy ~ Norman Darcy ~ Norman de Arci.
Argent, three Cinquefoils Gules.
Escudo de plata, tres quinquefolios de gules.
Included in [Vincent, MS; 1285; number 230] also known as [St. George's Roll; 1285; number 230].
---
Blazon keywords: Without divisions, Argent, Three, Cinquefoil, Gules and Ordered.
Style keywords: Triangular curved, Illuminated, Sombreado, Outlined in sable and Entelado.
Classification: Interpreted and Personal.
Bearer: Norman de Darcy.