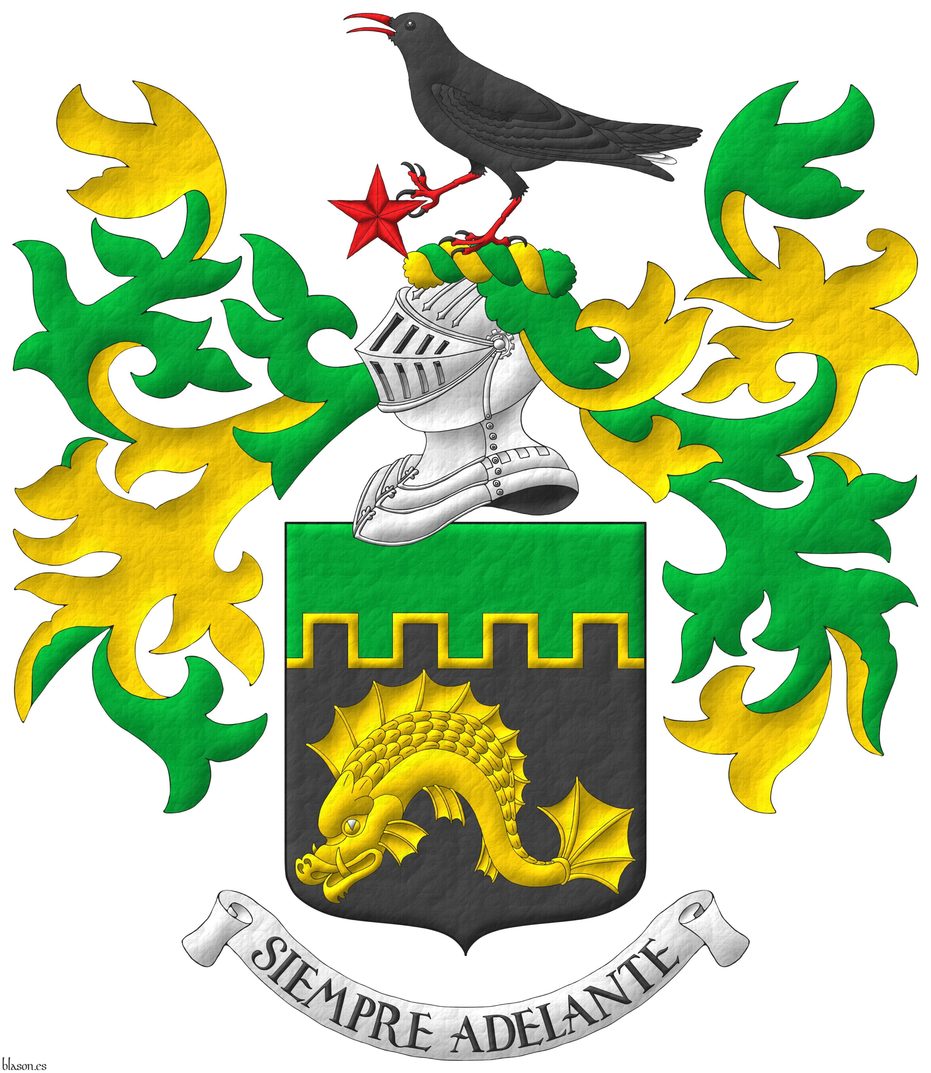 Sable, a dolphin naiant Or; a chief embattled Vert, fimbriated Or. Crest: Upon a helm Argent with a wreath Or and Vert, a cornish chough speaking proper, his dexter foot grasping the point of a mullet Gules. Mantling: Vert doubled Or. Motto: «Siempre Adelante».
Illuminated with a leather finishing.
---
Blazon keywords: Sable, Delfín, Naiant, Or, Chief, Embattled, Vert, Fimbriated, Motto (motivation), Crest, Helm, Mantling, Wreath, Crest, Speaking, Proper, Grasping, Mullet and Gules.
Style keywords: Leather, Outlined in sable, Illuminated and Pointed and rounded.
Classification: Personal, Interpreted and Coat of arms.
Bearer: Shorey, David Ryan.