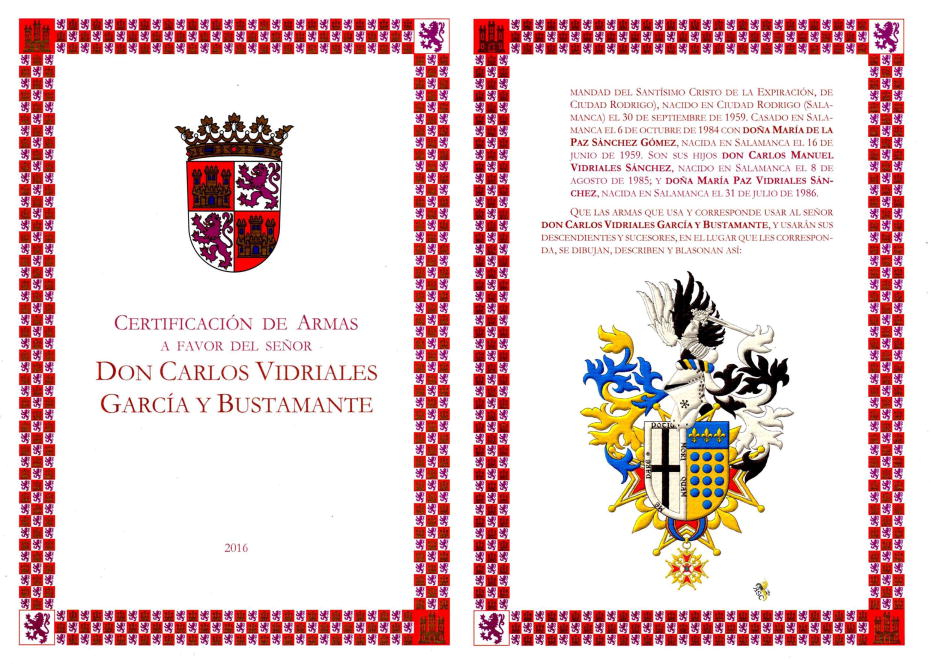 Arms of Carlos Vidriales García Bustamante painted by me in the Certification of the King of Arms of Castile and Leon Alfonso de Ceballos-Escalera and Gila, Marquess of La Floresta, Viscount of Ayala and Great of Spain. The image shows the cover and the page 6 of this certification.
---
Categories: Certification, Coat of arms, Interpreted, Personal, Semi-circular, Illuminated, Outlined in sable, Party per pale, Argent, Cross, Sable, Bordure, Motto (motivation), Or, Thirteen, Hurt, Hurt, torteau, pellet, pomme and golpe, Azure, Three, In pale, Four, Five, Chief, Fleur de lis, Lineage, Accolé, Decoration, Cross, Suspended and Base.
Root: Vidriales García y Bustamante, Carlos.