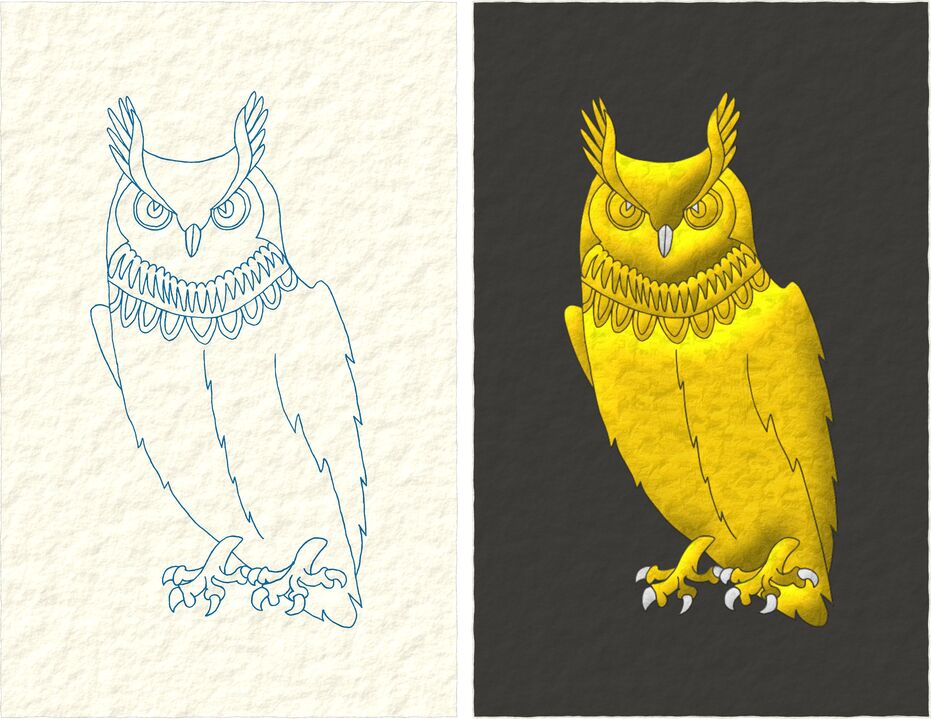 Owl outlined and finished Or and Argent.
an Owl Or, beaked and armed Argent.
The owl is in the crest of this coat of arms because it is a very frequent animal in Val'Quirico. However, [Wade, W. C.; 1898; page 77] tells us the owl «betokens in arms one who is vigilant and of acute wit» and «it was the favourite bird of Minerva, and was borne b the Athenians in their standards».
---
Blazon keywords: Owl, Or, Beaked, Armed and Argent.
Style keywords: Outlined in sable and Illuminated.
Classification: Schema.
Bearer: Club Ecuestre Val'Quirico.