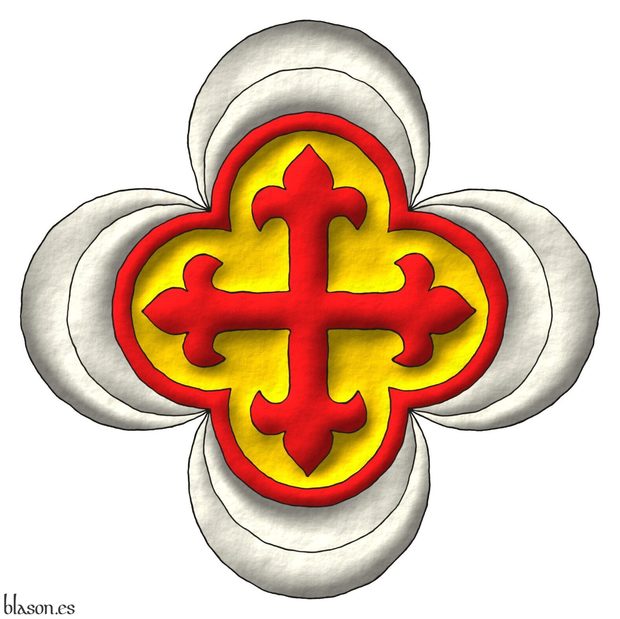 Badge.
The heraldic badge of Nick Rica designed by him and me and emblazoned by me.
The outer edge of this insignia is formed by 4 crescent moons conjoined at their points. This heraldic charge has its name in many heraldic languaje but not in English.
---
Blazon keywords: Or, One, Gules, Argent, Cross, Fleuretty and 4 crescents joined millsailwise.
Style keywords: Freehand.
Classification: Created, Personal and Badge.
Bearer: Rica II, Nick Allen.